Top 10 Worst Hair Metal Bands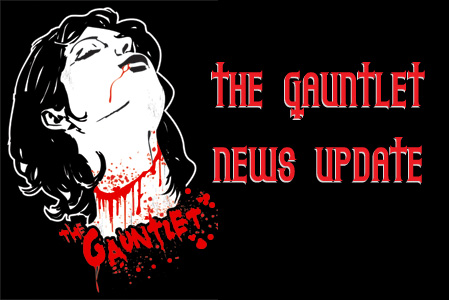 When I was compiling this list of Ten Worst Hair Metal Bands, I noticed Yahoo! had put together their very own version recently. It's OK, theirs sucks. I mean, come on man, they had Dokken and the great Lizzy Borden on there! Any self-respecting Hard Rock fan knows George Lynch doesn't belong on a list like that! Just like any other sub-genre Rock has spewed out, Hair Metal has had its fair share of commercial and artistic failures. Here are just ten of them that sprang into mind. If you own an album by at least 50% of the bands featured here, you probably suck.
Hericane Alice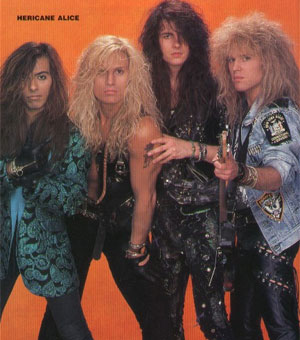 If their atrocious band name wasn't enough of a tip off, then their by-the-numbers take on Hair Metal should be. Make no mistake folks, Hericane Alice had no business being signed to the same label (Atlantic Records) as greats like Badlands and White Lion were. It's probably not so much that they lacked originality; it's that their material was devoid of anything really that hooky. And a Hair Metal band without hooks is like a Death Metal band without growling!
Nitro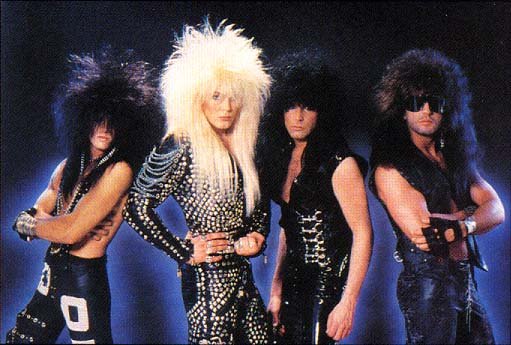 Look at their band photo, OK, you can stop laughing now. I didn't include Nitro on this list because of their now infamous press pictures. No, it was their God-awful O.F.R. album that had that clinched it for them. Songs like "Freight Train" and "Nasty Reputation" are part of the reason why these kinds of bands get the critical shafting they do. You know it's bad when the singer's, Jim Gillette, instructional video tape sold more copies that his album did! And even then, you could probably guess that most of the people who bought the tapes got them for comedic reasons.
Bad 4 Good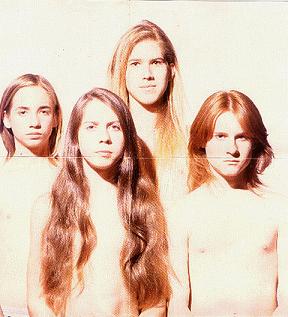 First off, let me get the trivia tidbits out of the way. Bad 4 Good included Danny Cooksey who played "Sam" on television sitcom, Diff'rent Strokes. You know, the annoying redhead kid who would follow "Arnold" around the house. Drummer, Brooks Wackerman would go on to join Mike Muir's Suicidal Tendencies offshoot band, Infectious Grooves and more recently he's become a member of punk stalwarts, Bad Religion. I could tell you why Bad 4 Good's sole 1992 album blew so much but then I would be wasting both your and my time.
Odin
If you're reading this, chances are pretty great that you've watched the calamity that is The Decline of Western Civilization Part II: The Metal Years. For those of you who haven't, the documentary covers the bands that were trying to get a record deal on L.A.'s street of broken dreams, the Sunset Strip in Hair Metal's heyday. The footage was filmed around 1987 so the irony factor today is high but all that hairspray and eyeliner wasn't that out of the ordinary at the time. Besides, when you featured bands with names like Sexx and Wet Cherri, what would you expect?
If you've already seen this documentary, then you're already well acquainted with Odin. In one fateful scene, a club owner named Bill Gazzarri introduces the viewers to the band's singer, Randy Odin, by proudly saying that, "he will be bigger than David Lee Roth." Can you imagine how cool this story would have been if the prophecy would have been fulfilled? Unfortunately for Gazzarri, and the guys in Odin, their lackluster material lacked dynamics, big choruses, and when it came down to it, any kind of personality. Odin! Odin! Odin!
Slave Raider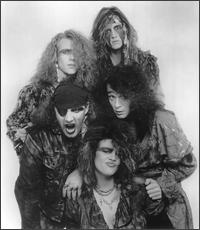 I'm a pretty well-rounded person when it comes to my musical tastes so I've always been surrounded by people that followed an array of different scenes. That said I've never come across a fan of Slave Raider. I mean, I know people who own the entire Enuff Z'Nuff catalog but I still can't name one person who has anything by this Minnesota band. I'd like to talk to their old A&R rep from RCA Records and ask what possessed him to sign this abomination. He's probably dead by now from all of the crack he was obviously smoking at the time.
Shotgun Messiah
For the most part, the more popular Hair Metal bands of the late 80's were based in the States. Shotgun Messiah hailed from Sweden. Maybe it was some sort of price we had to pay here for the incredible Swedish Death Metal bands we would later be graced with. Either way, songs like "Squeezin' Teazin" shouldn't exist. It's not just the insipid song title because you know if you gave Jani Lane or say, Dave "The Snake" Sabo that title to work with, they would have come up with an absolute classic! No, Shotgun Messiah reserved a spot in this crapfest disguising as a list because they spent more time on their ridiculous hair (even for the time) than they did on crafting memorable songs. On a side note, bassist, Tim Skold went on to become a member of Marilyn Manson.
Diamond Rexx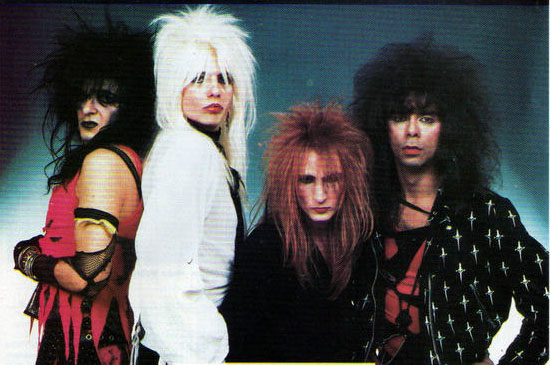 So you love Hanoi Rocks? I get it man! But did you have to go ahead and start such a watered down rip-off version of it? At least Guns N' Roses had the sense to inject some of their own personality into their Michael Monroe worship. Chances are you'll never come across any of Diamond Rexx's albums. Consider yourself lucky.
Tuff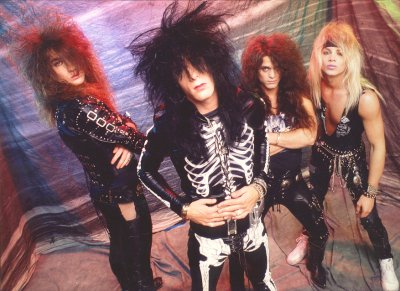 I remember opening Metal Edge (the scene's bible at the time) and thinking Tuff's vocalist, Stevie Rachelle was Bret Michaels. Rachelle even copied the Poison's front man's pout in photos who actually had lifted the pose from Kiss' Paul Stanley himself. But at least Poison leave behind an impressive songbook as part of their legacy to help offset their bubblegum image. Tuff had zero percent originality and their songwriting had about as much going for it. Rachelle would go on to start the once great Metal Sludge website. But even that became a heaping pile of shit in time.
Tigertailz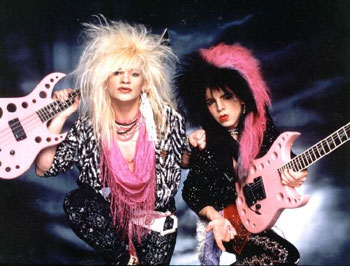 Although some Hair Metal/Glam fans will argue with me about this choice, Tigertailz never wrote a song half as good as anything in Warrant, Faster Pussycat or even the Bulletboys' repertoire. Their outrageous look got them some press early on but once people heard their debut long-player, Young & Crazy, interest quickly disappeared. After that, all they would be known for was having the distinction of being the biggest band in the UK doing this brand of Rock. When you look at the few groups that came out of there who played this style coming out of there, it wasn't really saying much.
King Kobra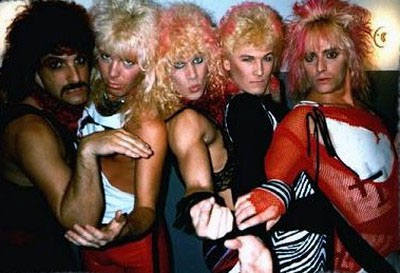 The saddest part of King Kobra was that their drummer, Carmine Appice actually had the chops to be in any band he chose. After all, he'd already achieved huge success with Vanilla Fudge and as part of Ozzy Osbourne and Rod Stewart's bands. Instead, the drummer moved to Los Angeles and helped put together these Glam never-weres! What the hell was he thinking? He kind of redeemed himself with his Blue Murder project a few years later which also featured John Sykes (Whitesnake, Tygers of Pan Tang) on guitars and vocals. OK, I did say, "kind of redeemed himself," didn't I?
London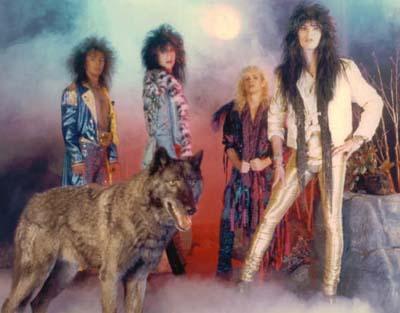 Yet another band that was prominently featured in The Decline of Western Civilization Part II: The Metal Years, London made for better comic relief than they did great music. They are also known in nerdy Hard Rock circles as a sort of, minor league for future platinum rockers. Nikki Sixx, Fred Coury (Cinderella), Izzy Stradlin and Blackie Lawless of WASP would all be members of London at one time or another early in their careers. I wasn't the wisest kid and I went ahead and picked up one of their albums back then. All that I remember was trying to sell it off at a record store in NYC called St. Mark's Sounds when I was about 14 years old. They wouldn't take it.
Read More News
Tags:
top 10, hair metal, carlos ramirez, glam, glam metal



Carlos Ramirez

May 23, 2008


More News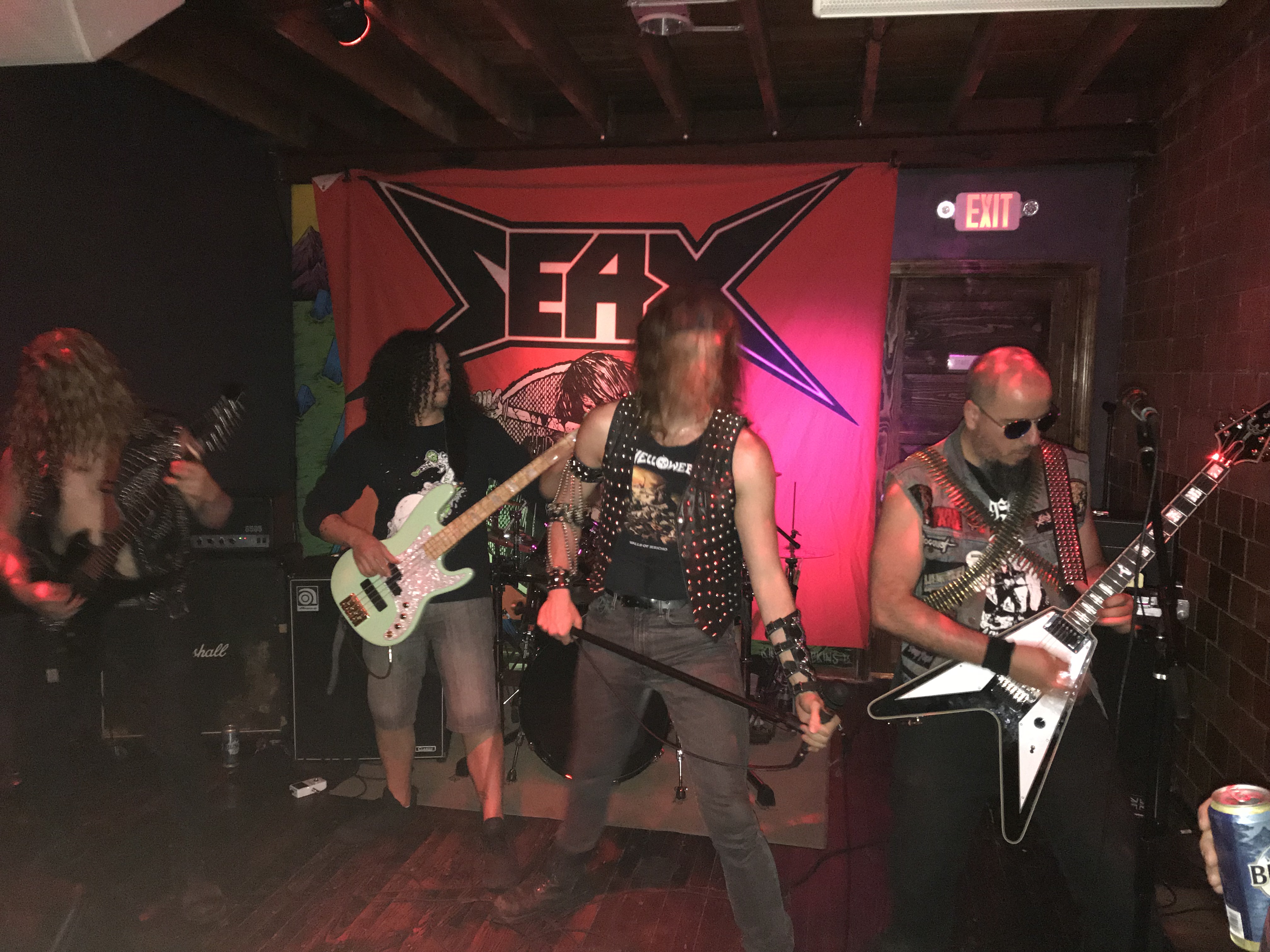 Top 5 Metal Albums of 2022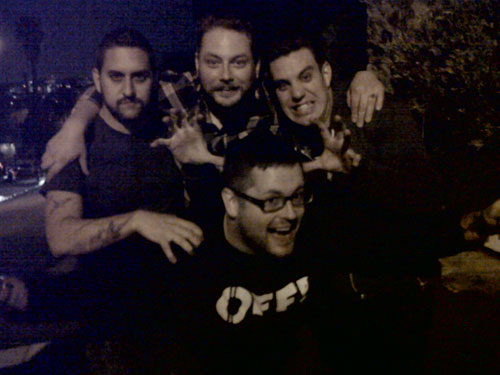 Black Dahlia Murder Vocalist Trevor Strnad Dead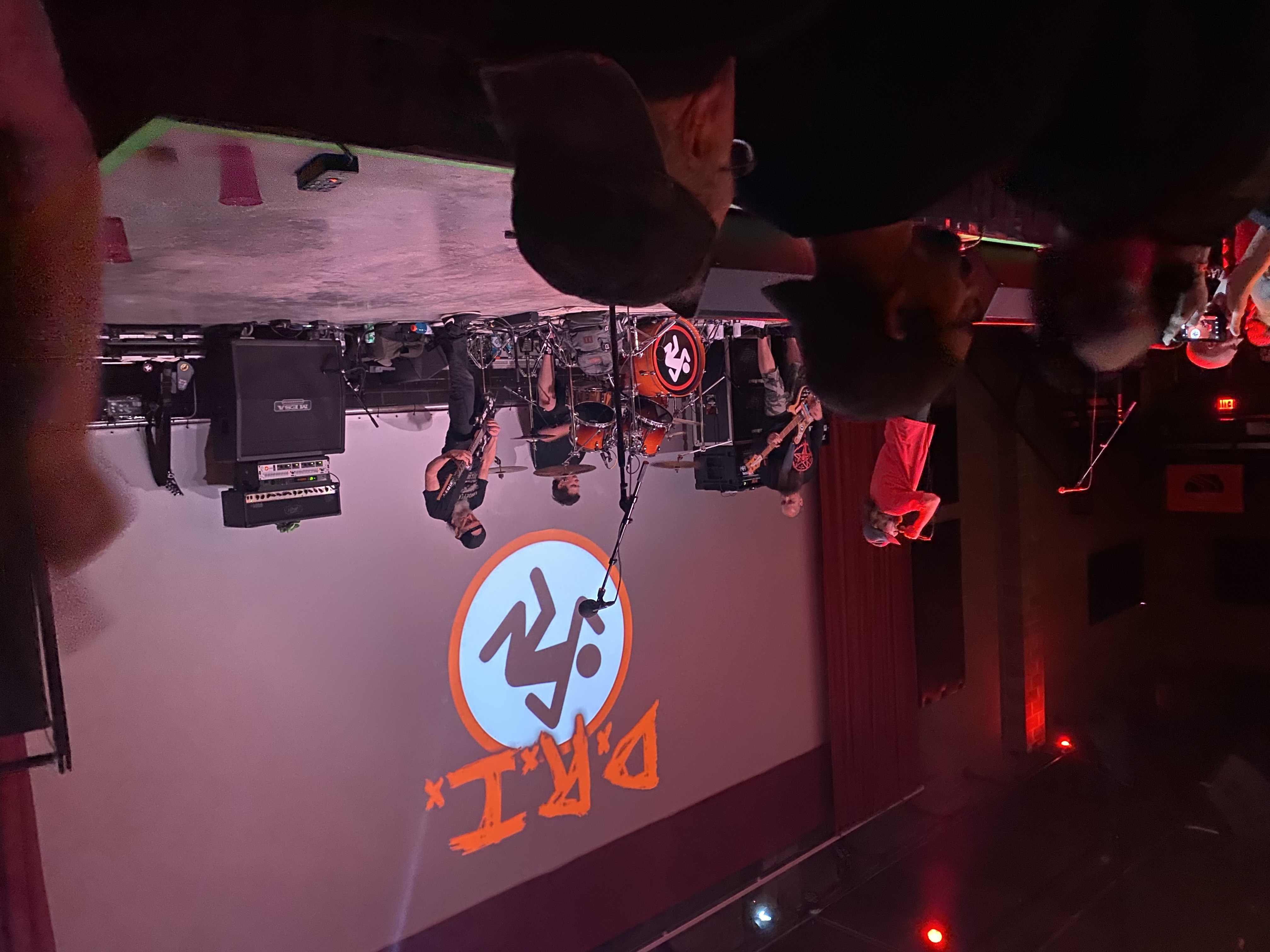 Skins and Bangers Joining Mosh as One: D.R.I. Makes Their First Appearance at Red Flag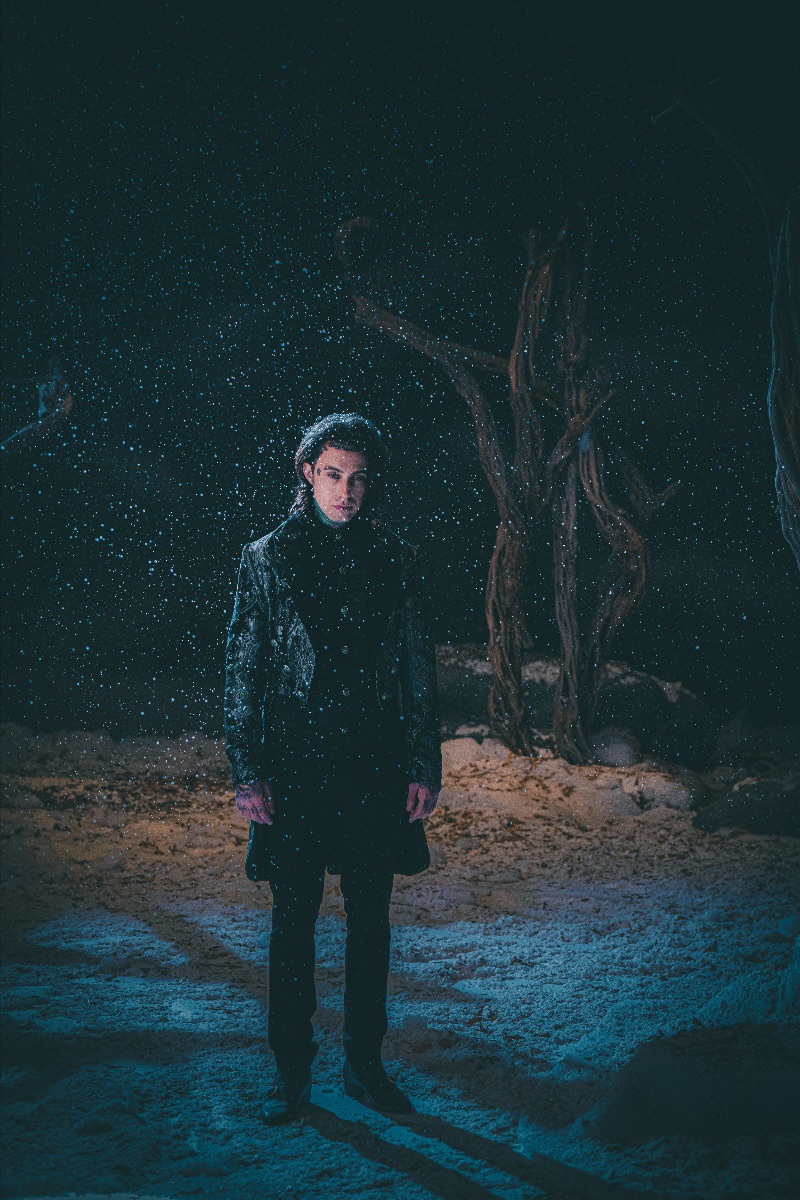 Recap: Live From The Unknown Tour 2022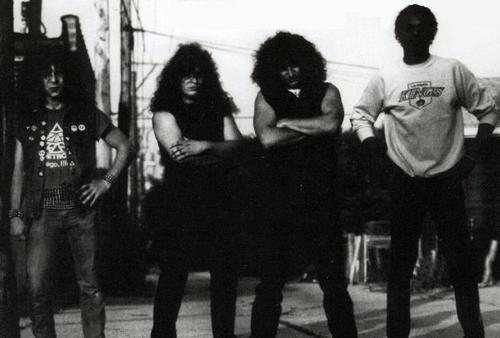 The Top 5 '80s Metal Subgenres That Never Took Off and The Bands That Carried the Monikers