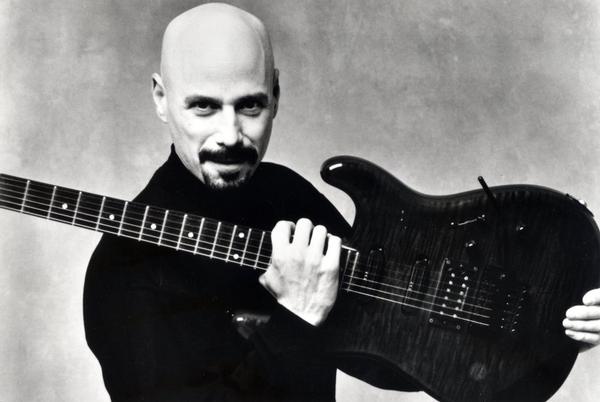 Band Name:
Interviewed:
Bob Kulick
Interviewer:
Date:
2009-11-13
Previous Interviews
Bob Kulick has had the kind of career in hard rock most musicians would give their firstborns for. The NYC native has played with the upper echelon of the music elite for the better part of four decades and continues to be a vital part of the scene in 2009. Throughout the years, Kulick has worked with KISS,
Motörhead, Balance, Tim "Ripper" Owens, and W.A.S.P., among others.
Just this month, 'Bat Out of Hell: The Original Tour' hit stores and it features Bob, along with his brother, and future KISS member Bruce Kulick, on
guitars. The concert footage was filmed in 1977 on Meat Loaf's tour for the landmark album. TheGauntlet.com spoke with Kulick about the release and his controversial work with Gene Simmons and Paul Stanley.
When the average person thinks of Meat Loaf, they probably remember his more pop and ballad type of hits.
Watching this new DVD it's clear that you had a harder edge when you
played the material live. Can you tell us who played in the band with
you and what each person brought to the table musically?
On female vocals we had Karla DeVito
who is a consumate performer and a great singer. She also put up with
being mauled on stage by Meat every night. Behind the drums we had Joe
Stefko who was my dear friend and got me the gig. He played a massive
drum set! Steve Buslowe was our bassist and he had a really versatile
playing style. He also did a good job with the background vocals too.
Rory Dodd is a great singer in his own right, fun to be around and always
looked like a rock star plus he covered for Meat vocally.
Paul Glanz was a versatile keyboard player
and understood his position in the band. He was a low key, all round
nice guy. My brother Bruce Kulick joined me on guitar and I got him
the job (laughter). He learned all of the Todd Rundgren parts faithfully
and we played some involved harmonies and added tons of licks riffs,
solos, sounds etc to the pie!
Jim Steinman is infamous for his attention
to detail. Since he wrote the music and arrangements for Meat Loaf,
was he hard to please when you first started jamming the material?
Jam? We had to learn these 10 minute
songs with 3 to 7 additional parts to them. It was a real meal! So no,
we rehearsed the material till we knew all of the songs, cold.
Did he give you room to put your own
stamp on the songs?
Yes, he encouraged it and wanted more
of the Alice Cooper guitar vibe. You know, 2 guitarists wailing away.
Was there any point on the 1977 tour
where you noticed a clear change in the attendances? It seems like radio
jumped onboard a little late on the album.
We made fans wherever we played because
the band, the show, and the songs were that good. We were the new thing
and the colleges really picked up on that. Once radio kicked in, it
was headline shows, platinum records and then we conquered the rest
of the world (laughter).
You've worked with so many different
types of artists throughout the years. Is there anyone out there that
you would like to collaborate with that you haven't had the chance to
yet?
Sure. I have been working on these compilations
for years now and I've worked with tons of great artists. But as for
an original collaboration, Metallica and Alice Cooper would be cool
to do. I'm also slowly working on material with Dee Snider.
Throughout the years Blackie Lawless
has gotten a bad rap in the press.
Can you tell us about working with W.A.S.P. during
"The Crimson Idol' and 'Still Not Black Enough' era?
I was brought in to play solos and I
especially did that for 'The Crimson Idol.' Blackie was obviously
hearing Dave Gilmour (Pink Floyd) styled guitar solos in his head and
he knew I was a pocket player who could easily make that work, which
I did. What a meal though! We're talking 2 one minute solos that took
two days and a lot of discussions to finish. We are both New Yorkers
so it finally worked (laughter).
Since you've known and worked with
KISS and even subbed for Ace Frehley in the past. We wanted to know
if you could tell us some of the songs you originally didn't get credit
for recording.
Let's see..."Larger than Life,"
"Rockin' in the USA" and "All American Man" from 'Alive
II' are 3 that I play on from the earlier days. Those solos are so
obviously NOT played by Ace Frehley. "Nowhere to Run" from 'Killers'
is another track that I played on that sticks out in my mind. Those
over bends are not Ace's style at all. I also play the solos on "Tonite
You Belong to Me" from Paul Stanley's first solo album.
What new projects are you working
on?
I'm working with several new upcoming
bands. I'm also finishing A '60s British Invasion compilation with
35 name guys featured on it. I just finished our Xmas bonus tracks with
Lips from Anvil, Dez from Devildriver, Doug Aldrich (Whitesnake, Lion),
Bumblefoot Guns N Roses), Chris Chaney (Jane's Addiction) and a bunch
of other musicians. Finally, I'm starting up on a 'Metal Sinatra'
CD which is really going to freak people out!
Buy DVD