Lord Abattoir Bio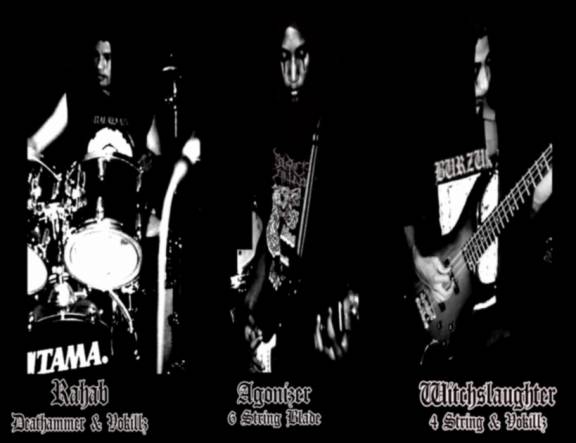 Band Members
Witchslaughter - Vocals & Bass
Agonizer - Guitar
Rahab - Vocals & Drum
The Infernal blood circle was started in 2004 by Rahab. After years of affliction (death of SERMONT, 1996) he decided to invoke a new conjuration.

Keeping perdition as it main ideology gathering new disciples Agonizer & Witchslaughter they rose up as Lord Abattoir.

26th night Feb 2005 they enter Meta Hell Studio & unleashed 3 trax of melodic black metal entitled "Darkness Beyond Slaughter"