HERXHEIM set release date for NUCLEAR WAR NOW! debut + reveal first track
Today, Nuclear War Now! Productions sets July 30th as the international release date for Herxheim's highly anticipated debut album, Incised Arrival, on vinyl LP format.
A direct descendant of the Cultivating Throne of Fur demo (2019), Incised Arrival unravels further into a heavier and more concise form of its near-relative. In this 37-minute display of gut-punching raw power, wicked melodies slither in and out of slow-to-mid-paced and faster compositions where nothing is forced or superfluous.
The sound of the album is quite natural, but wild: one foot rooted circa '86-'93, the other hammers chest right to the present. The guitars scream and scratch machine-like, while Brungard (ex-Howls of Ebb) offers a treacherous, powerful vocal performance. The howling resonance of keyboards, combined with brutal drum and bass guitar play, gel into this single unit of hammered deliverance.
Lyrically, Brungard explains, "This album thematically follows the demo. It centers around the human condition; each song is a 'Mephistic Fable,' tales of warning and wrath." The prowess and vigor of these six songs deliver the message well: this is indeed Mephistic Black Doom Metal for the wretched soul.
In the meantime, hear the brand-new track "Chateaux Delirium" HERE:
nuclearwarnowproductions.bandcamp.com/album/incised-arrival
at Nuclear War Now!'s Bandcamp.
***
Tracklisting for Herxheim's Incised Arrival
1. Wanton of Idols
2. Lesson Crescent
3. Branded by Pentagram
4. Chateaux Delirium
5. Eve's Rampike
6. Warrior Master Lore
***
MORE INFO:
www.herxheim-ofhell.com
www.nwnprod.com
www.facebook.com/pages/Nuclear-War-Now-Productions/114864651994141
Read More News
Tags:
Herxheim, New Album, New Single, Heavy Metal, Teddy



Teddy

May 22, 2020


More News

Read about Darker Half and their newest album, If You Only Knew

Deleo's "Mythomania" to be released June 19th!

Secret Bad Boy release a slow-jam for nihilists: It Was Always Too Late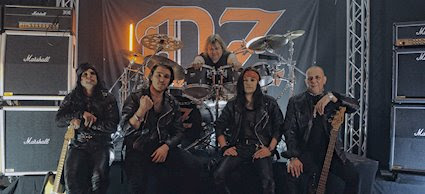 Oz has returned with their new album "Forced Commandments" after 2 years!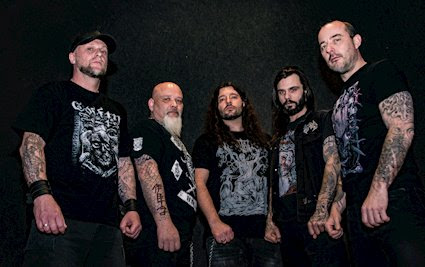 Sinister to release their new album "Deformation Of The Holy Realm" later this month