BRKN LOVE SET TO DROP THEIR RECORD ON 2/14/2020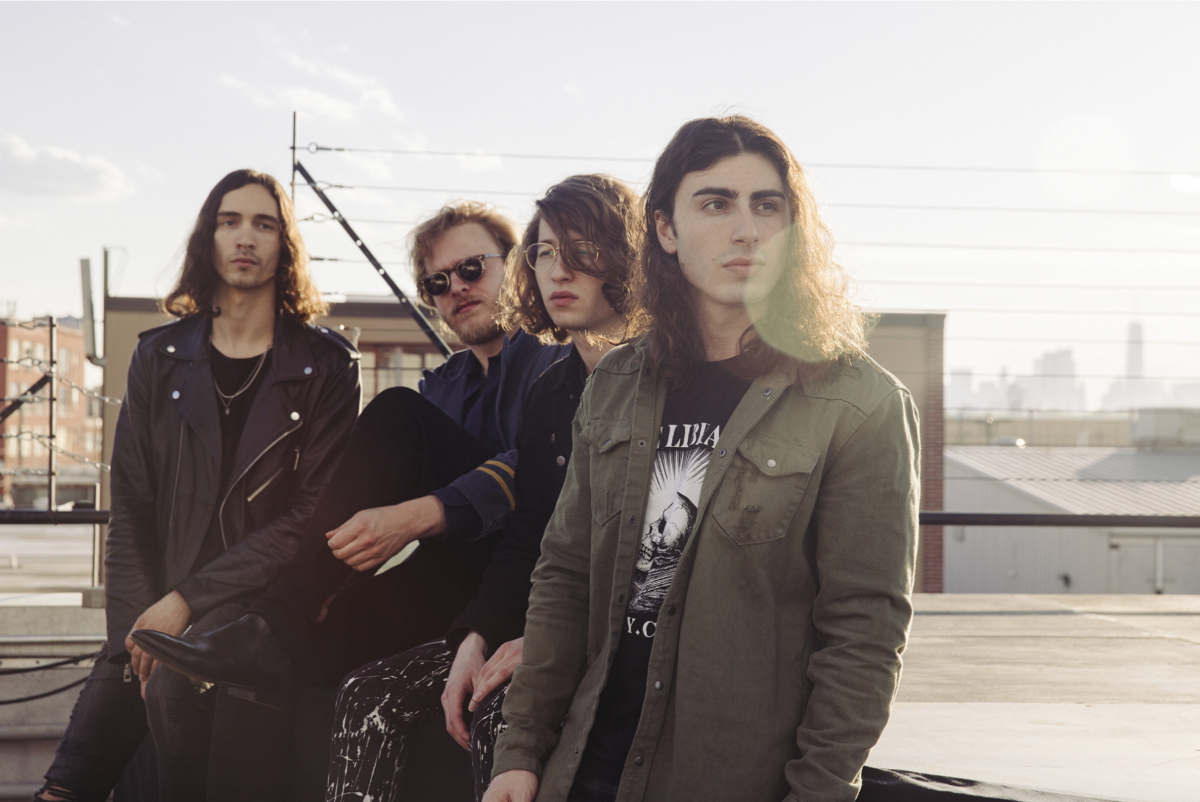 Hello Lovelies! I have a little Friday night surprise for Y'all! Not only do I have a new band that's about to drop a new record, but I had the chance to chat with JUSTIN BENLOLO, singer for BRKN LOVE earlier today for a bit as they travelled up to Canada for the rest of the month!
Hailing from Toronto, BRKN LOVE is a killer rock band with a groove that comes from a "kinda music that soothes the soul" place that we all love to bits! Right? BRKN LOVE, with this self-titled release and latest OLV (Official Lyric Video) for "Flies In The Honey" take the rock we love and have manifested the deeper side of a melody. I asked JUSTIN, "There is magic with the riff and the bass line in "Flies In The Honey", I love it! I love the bass and it is my go-to-first when listening to a new track, IDKW, but it is. Talk a little about the way you wrote "Flies In The Honey" and about the brilliance in the echo between guitar and bass."
JUSTIN: "Thank you, ya know the bass is like the foundation of a song, it's the beat or the vibe, you know? We tune down the guitars, we are a good bass line kinda band! There are some songs where it is like three basses playing we're tuned down to!"
CHERRI: "Yes! I knew that's why I dug you guys, that and the whole vibe of"Flies In The Honey"! And you're right, the bass is just that, the lows in the music or melodies of life. However, I blame JOHN TAYLOR of DURAN DURAN for my pseudo obsession of the bass."
JUSTIN: "Ya, we're all about the lows and coming up from them, in music and experiences."
CHERRI: "Is that were the content of this record derives from...your experiences?"
JUSTIN: "For sure..."
CHERRI: "Tell me one aside, from the 'official' responses, where do you draw the most of your experiences from?"
JUSTIN: "Hmm, well I guess I would have to say, the various places I've lived - has to be the main cause or effect. Like living in LA, there were times where I would just get or have a lack of - the newness wore off and I realized it was just so - I know, it sounds like I wasn't appreciative, but it just died off for me."
CHERRI: "No, I get that. I couldn't live in LA - I sense that there's a lot of people that are just...kinda worn from either music or film. Right? I can't imagine having the upkeep to people that goes on, you know? I mean, yikes! Thick skinned, gotta have thick skin. You've talked about going back to the rock or the blues in rock on this record, I can totally hear some remnants of Texas rock/blues, I love it and full on blues, jazz - wait, not really that much love for jazz...no offense."
JUSTIN: "Ya, I like some or parts of jazz but it's not me, or it's not like something I turn to..?"
CHERRI: "Right, those flutes and the various tempos and racket, I feel like jazz can be a lot of noise..."
Mind you, we're being very jovial and not meaning to be critical about jazz, we respect it...
CHERRI: "So, the record is coming out on heart day - February 14th. I love the album cover. Did you draw the heart and sword?"
JUSTIN: "I didn't, no. I just conveyed what I was thinking and someone drew it out. I'm not good with the illustrations..."
CHERRI: "Well, I love it and it is a very clean, memorable cover art, which is good..."
JUSTIN: "Thank you, ya, it is."
CHERRI: "So I'm going to have you answer just one more question, I know Y'all are traveling so I don't want to keep you. Remember what a "slam book" was back in the school days - like mainly girls would write in them, like a journal?"
JUSTIN: "Ya, I think I know what you're talking about."
CHERRI: "Well, I do a spin off called the "Jam Book" - which is a printed book of like 2000 questions. You pick a number and I go to that page and read a few questions. They're just random questions, since we're running a tight ship here, I'm going to just read one for you and then when Y'all come down to Texas, we can "Jam Book" it more!"
JUSTIN: "Yes, cool! I'm good with that and we will have more news on getting out on the road around the festival dates we're doing and we love coming to Texas!"
CHERRI: "Dude, I know SPINEFARM will get you out on the road and to Dallas! Ok, so pick a number and I'll read the question, like 555. Do you like 5's?!"
JUSTIN: "How about 9?"
CHERRI: "Sweet, how about 999 - which is all divisible by 3 and there are 3 nines!!"
JUSTIN: "Yes, 999 it is!"
CHERRI: "OK, here's the question: 999. 'If you were an astronaut/space traveler, what planet would you travel to and why?'
JUSTIN: "Oh, wow! Ok, man, what planet would I go to?"
CHERRI: "Or like another solar system thing - like far away, if you had no limits on space travel!"
JUSTIN: "I'd go - man, I don't know because if there was a planet somewhere out there that was like our planet, it would probably be cold and icy and barren. But I'd like to go to the sun, but it's not a planet."
CHERRI: "Wait, that's interesting, I heard this story once, or question poised, 'If you were The Creator or God and wanted to hide somewhere in plain sight - where the deity would be able to watch his Creation...where would that be?"
JUSTIN: "Ya, I'll guess the sun?!" (laughs)
CHERRI: "Right! I mean it makes sense, kind of. Those people or their friends have said there are like doors that open for space ships to fly into, so - maybe, there could be something to that."
JUSTIN: "For sure, but it would still be hot, wouldn't you think?"
CHERRI: "Ya, hot AF, honestly. I think I prefer the cold - so maybe I might pick a worm hole, I think a worm hole would be freezing!!"
JUSTIN: "Yes! a Black Hole - I'm in! That's where I would go, just to see what's in there. I mean, besides it being dark."
CHERRI: "Right, I just think of the planet that we're on flying through space - like moving. Towards a Black Hole, so they say. I'd like to see maybe at the edge, I'm afraid that it might hurt going in there..."
JUSTIN: "It might, but I don't think we'd notice - I mean it's fast into that nothingness."
****
We finished the chat, laughing about the description of our space travels, and talking about a tour that included Texas and following up with more knowledge about space and traveling within it.
I'm looking forward to listening to the entire record and finding out how the randomness can actually be quite clear in its intent and then talking to JUSTIN about them.
Go listen/watch "Flies In The Honey" and pay close attention to what you'll hear between the guitar and bass line!
Til Next Time - MRML - Cherri
MORE ABOUT BRKN LOVE:
BRKN LOVE, the brainchild of 21-year-old Toronto native Justin Benlolo, will now release their self-titled debut on February 14 via Spinefarm Records. The album, produced by Joel Hamilton (Highly Suspect, Pretty Lights), was recorded live to tape, preserving a raw and real feeling in the riffing tempered by relatable and emotional lyrics. Pre-orders are available here.
The band has just shared the new song "Flies in the Honey."
"This one brings it back to our bluesy roots and I believe it totally encompasses everything that BRKN LOVE represents," says Benlolo. "'Flies in the Honey' has a message that is very close to my heart, and there are a few social issues we wanted to tackle on this one.
"Our goal here was to bring the issues of teen and young adult drug addiction to everyone's attention. We hope that those who have suffered from or are currently suffering from addiction can find some comfort in this and remind themselves that they are not alone. This song has sort of taken a new life of its own since we started playing it live. People have been constantly asking us about this song after the shows and we are very happy to be releasing this for your enjoyment. Keep rocking and stay tuned for our new record coming this Valentine's Day."
BRKN LOVE remain on the road through the month, with major rock festivals confirmed for Spring 2020. All current dates are below.
BRKN LOVE TRACK LISTING:
"I Can't Lie"
"I See Red"
"Shot Down"
"Flies in the Honey"
"Papercuts"
"Seventeen"
"Toxic Twin"
"Complicated"
"Oxygen"
"Don't Panic"
"In Your Hands"
"Stay Here"
BRKN LOVE ON TOUR IN 2020:
1/10: Sault Sainte Marie, MI @ Kewadin Casino
1/11: Sault Sainte Marie, MI @ Kewadin Casino
5/2: Concord, NC @ Epicenter Festival*
5/16: Columbus, OH @ Sonic Temple Festival*
*Festival Date
BRKN LOVE CANADIAN TOUR DATES:
2/9: Red Deer, AB @ Bo's Bar
2/11: Regina, SK @ The Exchange
2/14: Grand Prairie, AB @ Better Than Fred's
2/16: Kamloops, BC @ Blue Grotto
2/17: Vancouver, BC @ Fox Cabaret
2/19: Kelowna, BC @ Club Sapphire
2/20: Calgary, AB @ The Gateway
2/21: Edmonton, AB @ Starlite Room
2/22: Saskatoon, SK @ Coors Event Centre
2/23: Winnipeg, MB @ Park Theatre
2/26: London, ON @ Rum Runners
2/27: Toronto, ON @ Lee's Palace
2/28: Ottawa, ON @ 27 Club
2/29: Montreal, QC @ Bar Le Ritz PDB
3/1: Quebec City, QC @ L'Anti
3/3: Kingston, ON @ The Mansion
3/4: Peterborough, OH @ Gordon Best Theatre
3/5: Waterloo, ON @ Maxwell's
3/6: St Catharines, ON @ Warehouse
Read More News
Tags:
BRKN LOVE, NEW RELEASE, SPINEFARM RECORDS, CHERRI CHATS WITH, JUSTIN BENLOLO



Cherri Bird

February 07, 2020


More News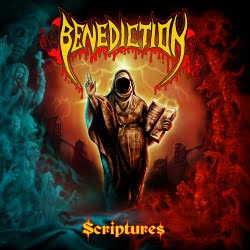 Benediction to release their newest album titled, "Scriptures" next week!
Louisiana's ROMASA to release their new album "Insufferable Cave of Rotting Aspiration" EP this month via Hand Of Death Records!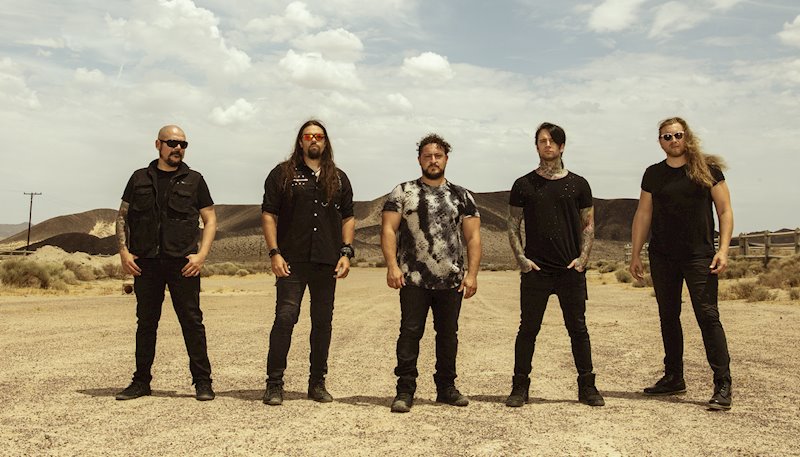 Zero Theorem Launch New Song "Translucent" With Epic Sci-Fi Inspired Video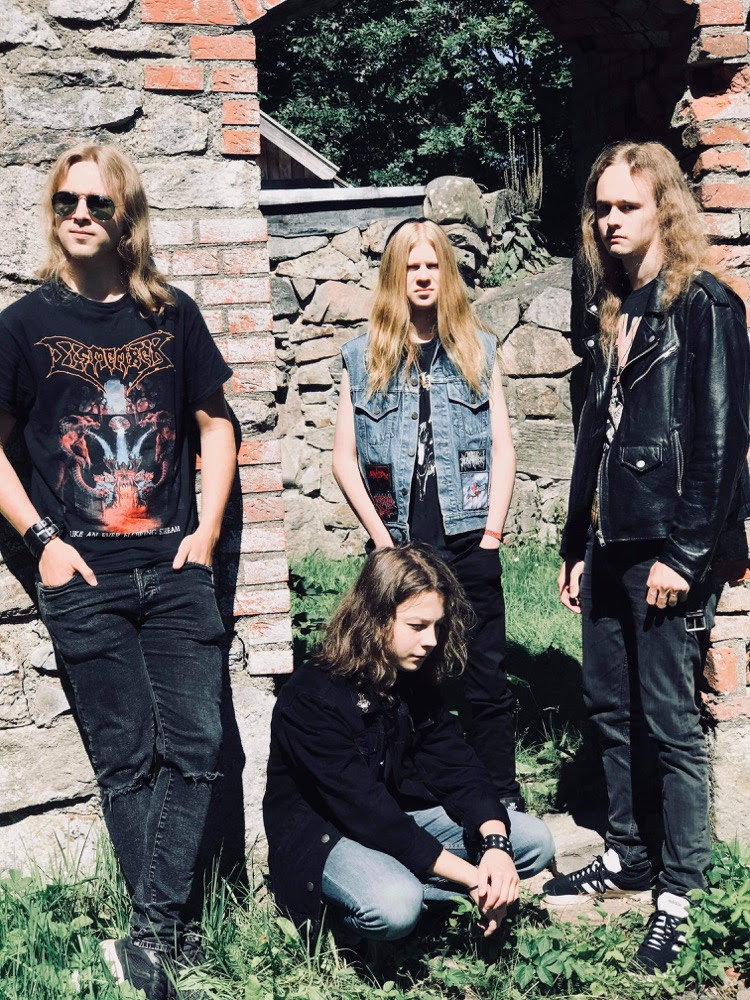 SARCATOR premiere new track at "Deaf Forever' magazine's website - featuring the son of THE CROWN's Marko Tervonen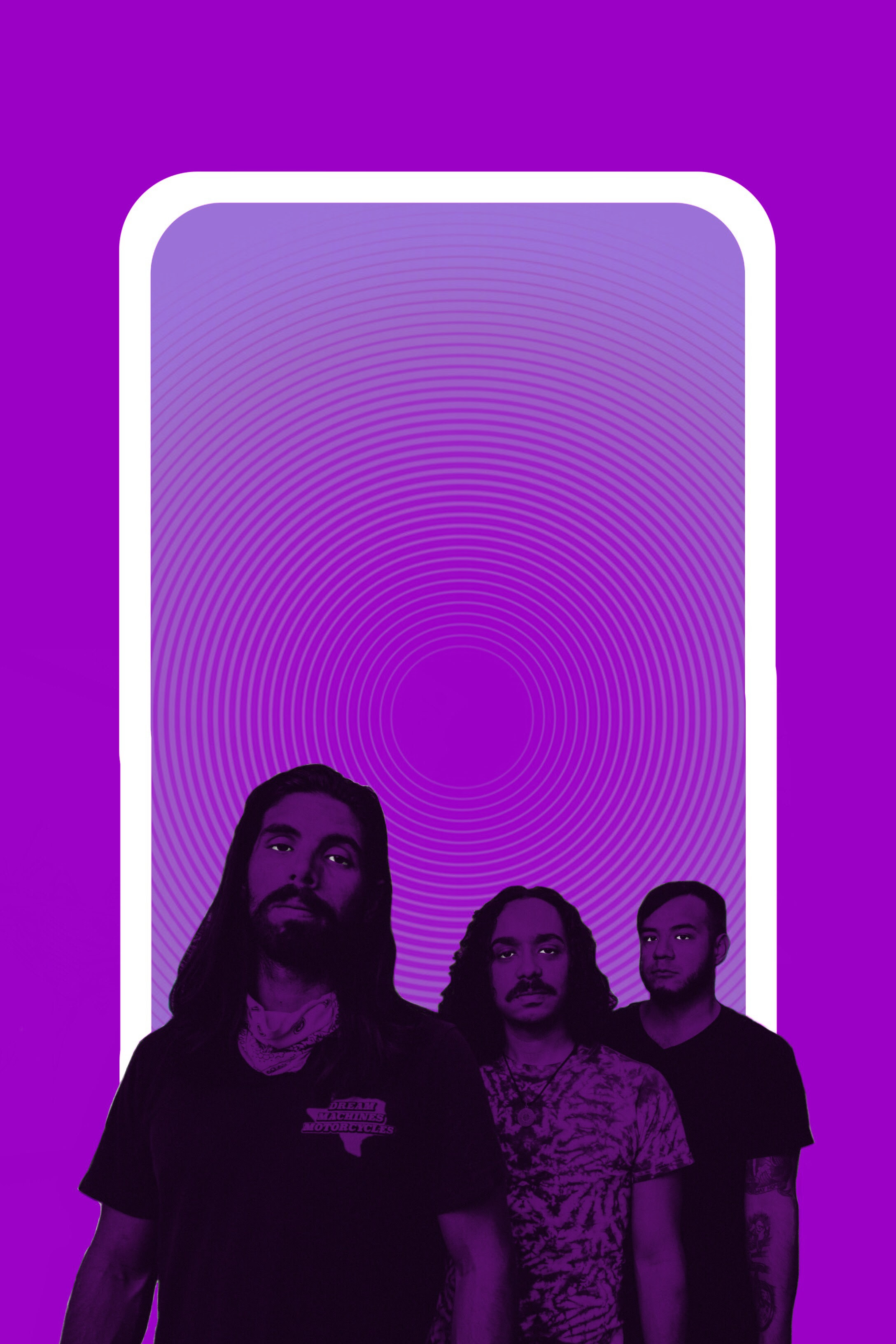 HOLY DEATH TRIO RELEASE NEW SINGLE "BAD VIBRATIONS"