NEW RELEASE REVIEW: THE SOLO PROJECT THAT WILL CHANGE YOUR MIND ABOUT SOLO PROJECTS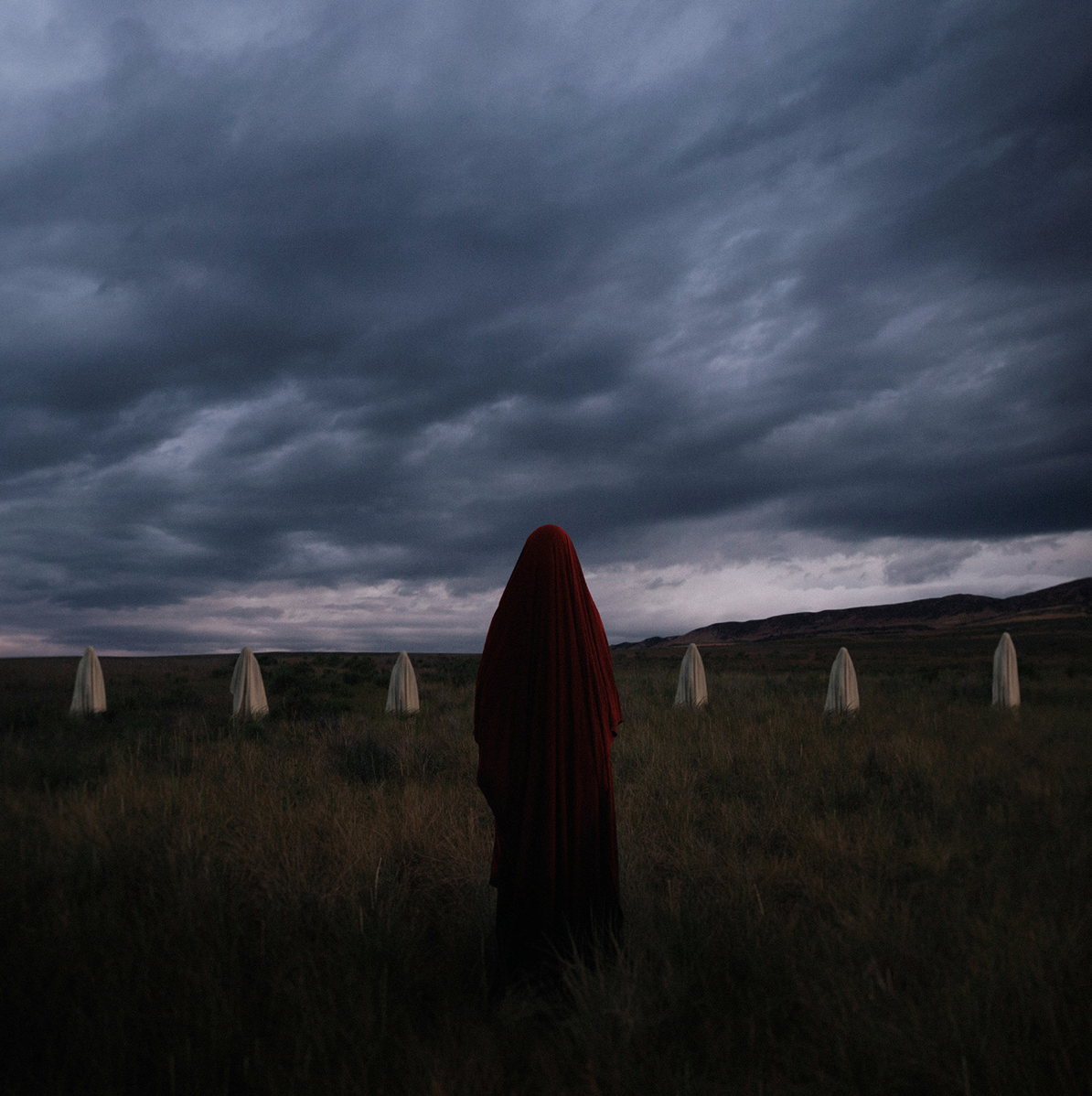 CLINT LOWERY | GOD BLESS THE RENEGADES | RELEASE: JANUARY 31, 2020 | RISE RECORDS


I'm always a bit nervous and skeptical on how the record might sound and if it would make me take them out of contention for a slot in my favorite, would I see their original band differently, now that I have just listened to something strange and unfamiliar? 

It's quite obvious that I am an "overthinker" at this point, right? Whatever led you to feeling that way, hmm? I know, I know, I'm totally messing around with ya! I know exactly what made you know I was an overthinker. So anyway, back to blessing the renegades.

Can you hear the chant as you read that sentence build up, "SEVENDUST has arrived, SEVENDUST has arrived, SEVENDUST has arrived…!!" Yep, me too!
Deciding whether or not to review the record was both a no-brainer and a difficult one. As a SEVENDUST fan since the early 00's, it's an easy "heck yes, I'll cover this record!!". But then, that decision started to act like an overloaded bag of groceries going up several flights of stairs. The bag seemingly decides to become heavier the higher up the stairs you go - that or my upper body strength needs some serious work. I think they call this phenomenon "gravity" or the relationship between mass and altitude - or something scienc-ey like that. Suffice to say, I thought what if I don't like it, or what if it changes the way I "hear" SEVENDUST in the future?
Just a little insight: most of my "decisions" are like this, so this has no reflection on CLINT or SEVENDUST. My mind likes to ride the fence so I fake myself into thinking I'm never wrong. And ya, I just admitted that…Carrying on now, since I am trying out new things I started my day over immediately and asked myself the question about covering the release. Emphatically I said, yes and meant that solid.
To summarize: this record is everything you didn't know about CLINT LOWERY, that after you listen to just the first track or two, you'll know that you did know that what you knew was CLINT LOWERY, confused? Don't be. Here, let's just get right to it, shall we?
*Here's my the track by track take on CLINT LOWERY'S God Bless The Renegades:

GOD BLESS THE RENEGADES - I love the chord progression and the key changes in this title-track right out of the chute! "Run from the cannibals, they think they're gonna be saved…God bless the renegades." There has never been a truer lyric written in the history of any and all lyrics. Ever. 

HERE - very chill undertones in the melody that has a skip-to-the-lew bounce to it. Great tone for CLINT'S vocals on this track. Those tempos that ride along with his voice from 2:27 on - listen to the wild magic in this last minute. Nice freaking kicks from WOLFGANG VAN HALEN! This song is warm and comfortable, there isn't any getting used to the way the band sounds, it is very familiar and very appealing to that place in my ear that has such a strong affinity for this dude to express an emotion in a freaking harmony. It's crazy!

KINGS - CLINT'S vocals are familiar like I mentioned above; but it's like Deja vu kind of feeling or reaction is probably a better way of describing how I hear the tones and inflections. Whatever echoes as being "safe" or something that I don't have to work at liking, you know? It is this comfort that makes the gritty groove of his voice in some parts like sipping a warm, almost too hot coffee - which is my favorite way to have a coffee, by the way. Just sayin'
.
ALIVE - a little bouncy track with an artery of CLINT'S signature sound running straight through this melancholy or the smell of nostalgia for the past or what we like to call "back in the day". It amazes me that with a simple progression built around the pre-chorus conjures up the goosebumps in a big ole way and implores me to thank my lucky stars that I am sitting right here, typing, six feet above the ground, and breathing. Man, it's the drums in this song that keeps my need for hope to float. I love the drum tracks on this song. WOLFGANG is in the house and he is a monster on the GD drums and bass! Totally strong last few measures at 3:23 to the end. #waitforit

WHAT'S THE MATTER - Do you have to ask? If you're writing a song asking this question - you probably already know the answer! Nonetheless, this depiction of humans or a human, that builds with the verse. The patterns that I can hear in this first pass, resonate with me strongly. A feeling that we are more alike than we want to pretend that we're different. I hear the keys or synth that tinkles in the back of the track; it's there as a reminder to listen to this song. "I wanna hear the angels cry, I'm standing on the mountain breathing fire" and if I'm not mistaken, CLINT says "we're worthy, we're worthy now" I think. If so, we are all enough and we all have worth that we need to recognize! And I'd like to know not just what's the matter, but I'd like to incorporate why what's the matter to them has always been more important than me. Or trade shoes and why is there always something wrong with me and not them? "We all lose something dear…". 

YOU GO FIRST - the sweet spot of the record in that will lead people to that proverbial pool of water but they have to either drink or dunk; and I don't mean like your big brother or the 8th grade crush dunks your head in the water. This is an immersive action, because coming up and out, you become who you are meant to become. I hear an acceptance, a release of wills within the chugs of the guitar that echo the same sentiment. There doesn't have to be a specific subject for this song to pay homage to, but I feel like in sound, or musically, this track is a humble prayer to SEVENDUST and is a culmination of the years with these guys, brothers, bandmates and best friends. But like I said, it's more than something humanly tangible, right? It's as if SEVENDUST was a person or entity, you know? And yes, all through this song. #trust 

ALLOWED TO RUN - vocals and guitars are almost playing off each other so much; an extension of the art and artist. A keen sense of self-worth is the product of what all went into this song. Beautifully written with strings that plump the tempo and allows the melody to work itself out alongside with CLINT'S vocals. This track is fire!
SILVER LINING - OMG. What a gorgeous song and one of those ballad-esque songs masked as a promise or a plea. The brilliance of that D chord in the chorus that makes your spine just wilt like a slinky going down a small stairwell. Who wouldn't want someone to call you their silver lining; every dark cloud has one... We just want to feel we are loved like we love. I don't think that's too much to ask. And the breaks are saw-eet and totally emotionally charged. #unconditional

SHE'S FREE - I am totally into the down-beat in this track and even if that's not what it's called; that off beat that somehow reels it all in more than a song written in straight time. I love how music expresses thing we can't always put into words or words that the intended can understand in the miracle of the moment. Coming back in after I read a few notes about this song and the message to CLINT'S daughter and how he will be there to stop the world for her. I love that message of finding yourself and live the experiences, but that he'll be there to stop the world if he has to. #thatsrealstuff

DO WE FEAR GOD - Uplifting tempo from the start, surprisingly opposite of how one's internal monologue might sound asking the question "do we fear God?", an innocence in the chords that make the measures have an open feel to them which is again paradoxically how the question wouldn't sound if asked. The intro makes a pretty big entrance for the last track on the record. I love how the bass gradually goes against the grain, and CLINT'S vocals are about as crystal clear as I've ever heard them and not just in tone only...there is a sense of self in the song that is rooted in the harmonies and the message.

But it's a good question for 2019, because if I can be honest here, I'm not sure that many people do. I'm constantly dumbfounded that I'm looking at people in their 30's like they have lost a few million brain cells along the way. Is being like my mother at my age normal? Is this how it is now? Maybe it's that my subconscious is mortified that I might have been like they are at one point… 
Don't you remember, we used to be, immortal and like a sponge soaking up life, not learning in life, just soaking up the experiences and getting rung out when all the crumbs need to come off. There is a lot of reflection whilst listening and when you hear the jingling of little metal trinkets fade off from the notes, you will know that the track is over and so is the record, but you're closer to answering the question "do we fear God" than you think.


***
Well, there you have Lovelies - the long-awaited solo release from a guitarist that has pledged his loyalty to making music with not just strong>SEVENDUST, but is credited on tracks by bands like Godsmack, Stryper, and a ton of others. Not to mention, CLINT LOWERY is one of the most sought after musicians in Rock to collaborate and tour with. His work ethic is unmatched and will forever stand like a stoic statute in the Garden of Rock for as long as rock music is written.

Don't miss my interview with CLINT where we'll  get down to the brass tacks of God Bless The Renegades and dig a little deeper into how his music and his creativity has seemingly surpassed so many musicians of the last couple of generations. Because as I see it, with the release of this solo record, CLINT LOWERY hasn't even scratched the surface of where his music will take him.
 
One other thing I have to agree with and that's a double ditto for God blessing those people that reject conventional behavior and align themselves with causes that go against the grain. Thank God for renegades that risk everything to give the music they love to create away to people that will listen. Thank God for folks like CLINT LOWERY who do what they do so that we can hear and gain what we do from the music they create.

Til Next Time - MRML - Cherri


God Bless The Renegades is available world wide (pants) on January 31, 2020 anywhere you purchase or stream music. Keep an eye out for more music from this record and go give CLINT some digital love on Socials, won't you?


Read More News

Tags: CLINT LOWERY, GOD BLESS THE RENEGADES, RISE RECORDS, SOLO PROJECT, SEVENDUST

Cherri Bird December 20, 2019


More News
Italian progressive death metallers SADIST working on ninth full-length album!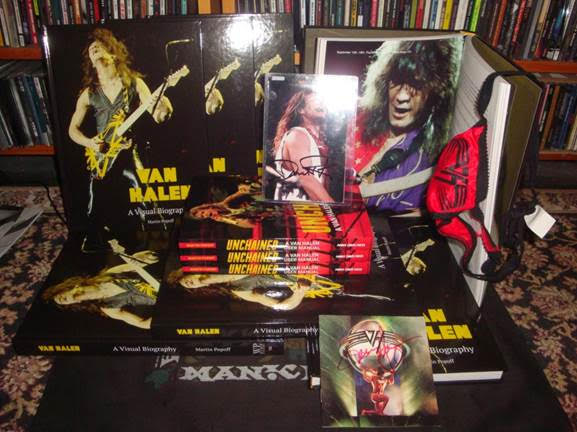 Popoff's Van Halen: A Visual Biography... signing and shipping now!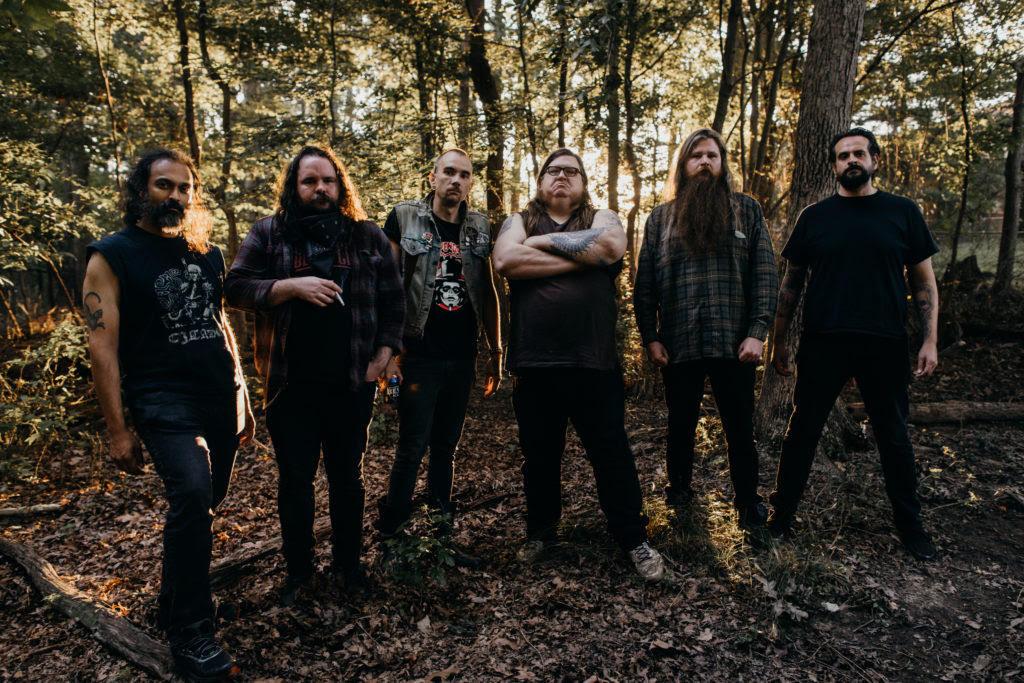 Preyer Full-Length From Washington, D.C. Doom Bringers, ILSA, Out Now And Streaming Via Relapse Records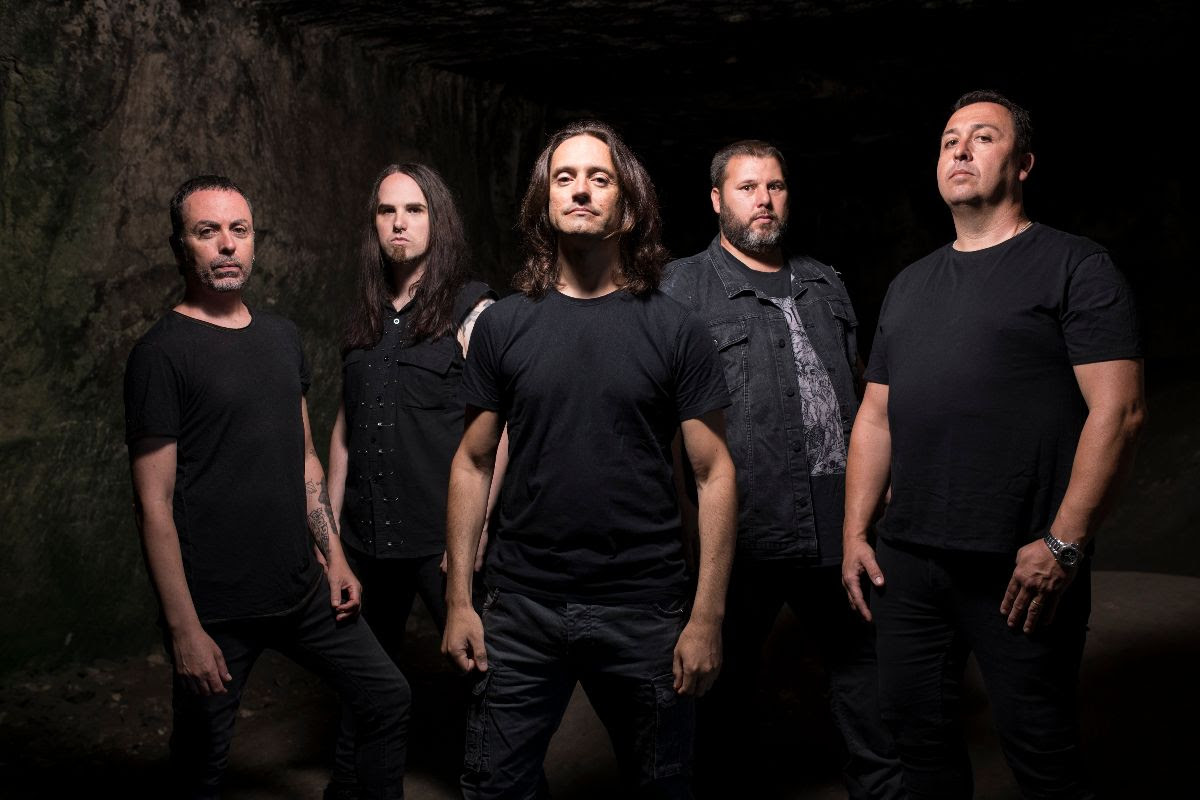 ÆOLIAN Releases Environmentally-Conscious Second Album, "The Negationist"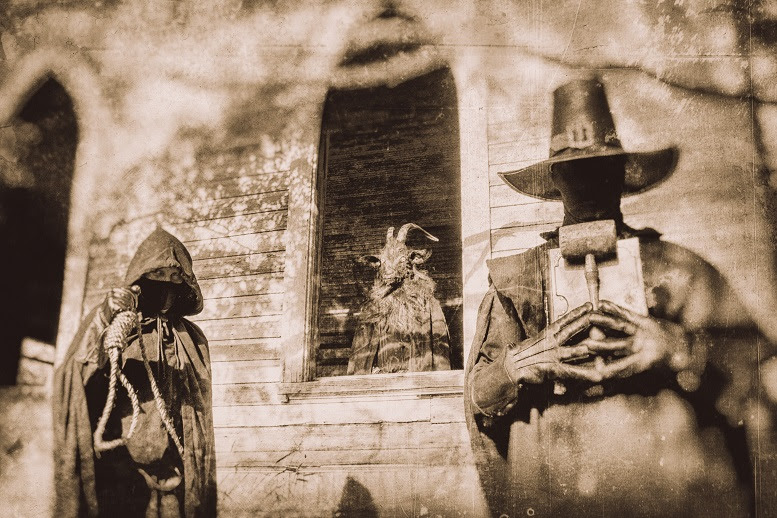 CEREMONIAL CASTINGS reveal third track from new re-recording for EISENWALD - features members of UADA