Amoriello Dear Dark EP featuring Carlos Zema Arrives TODAY Friday the 13th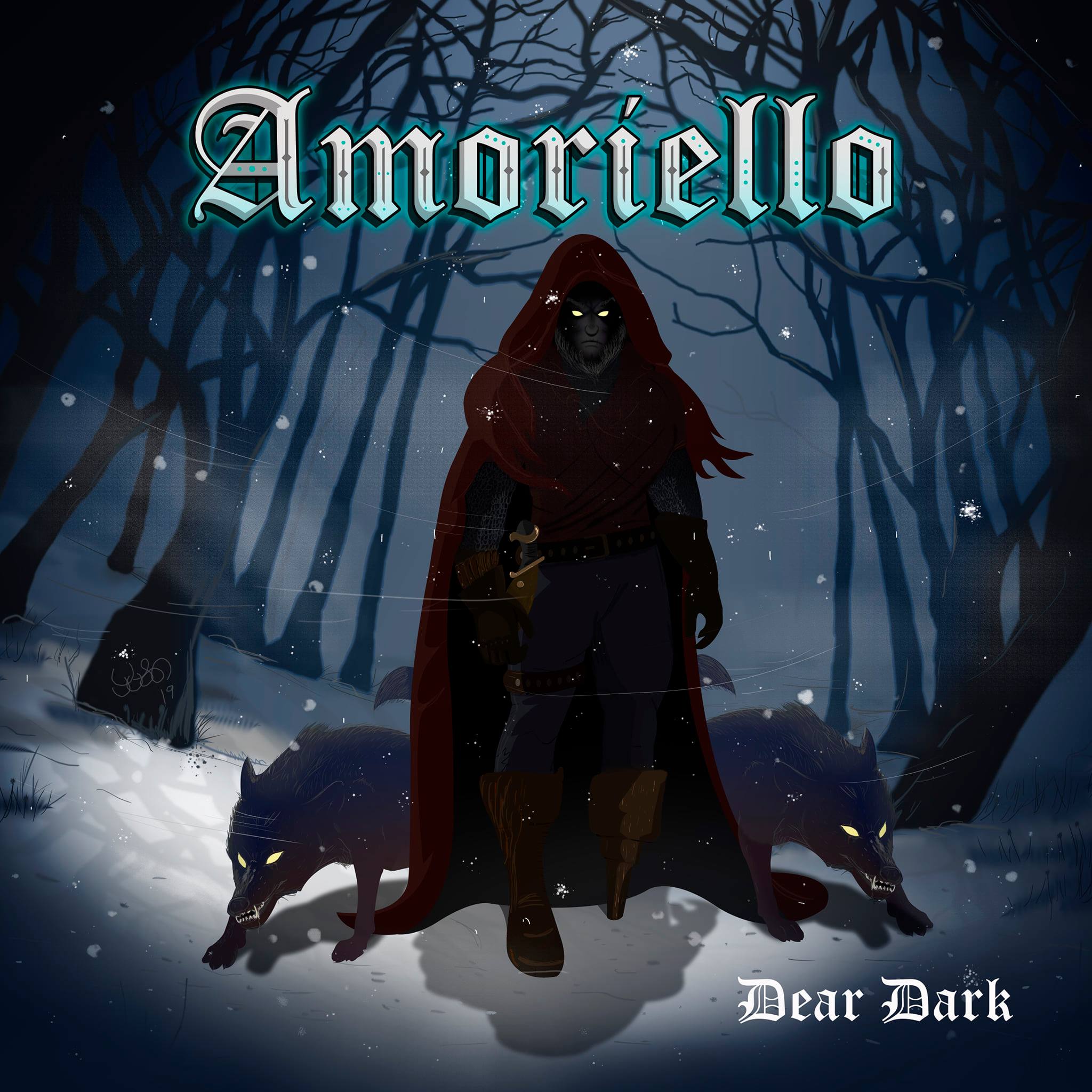 Ice Fall Records presents the AMORIELLO EP Dear Dark on cassette tape release this Friday the 13th. This is traditional heavy metal for fans of classic Judas Priest, early Queensryche, King Diamond, Savatage, Helloween, Sanctuary, and Crimson Glory featuring vocals by Brazilian metal legend Carlos Zema. Guitarist and children's book author Thomas Amoriello has teamed up with special guest musicians featuring current and former recording and touring artists with Megadeth, King Diamond, TNT, Yngwie Malmsteen, Shrapnel Records, Metal Blade Records and more.
Thomas Amoriello Rhythm and Lead Guitars with special guest musicians:
Carlos Zema All Vocals (Immortal Guardian, ex-Outworld)
Emilio Martinez Bass (Yngwie Malmsteen touring)
Ken Stravopoulos Drums (ex-Cacophony)
Anthony Stahl All Keyboards (Mike LePond's Silent Assassins touring)
James Amelio Pulli Bass (Impellitteri)
BJ Zampa Drums (Dokken, House of Lords)
Ronni LeTekro Guitar Solo (TNT)
Glen Drover Guitar Solo (ex-Megadeth, ex-King Diamond)
Alex Masi Guitar Solo (ex-Metal Blade Records artist)
Toby Knapp Guitar Solo (ex-Shrapnel Records artist)
Tracks Include:
1) Dear Dark
2) This Burning Evil
3) Thirty Four Strings of Fury
4) Magic Wand (Abracadabra)
5) Milan's Lament
Artwork by Juan M. Bello
AMORIELLO is not a band but a studio project of Thomas Amoriello. Visit:
thomasamoriello.com/
for more information
Amoriello Dear Dark EP will be released by Ice Fall Records on Cassette TODAY Friday, March 13th.
Visit the Ice Fall Records Store at
icefallrecords.bigcartel.com/
for tapes & Amoriello T-Shirts
Read More News
Tags:
Tom Amoriello, Thomas, Dear Dark, EP, Classic Heavy Metal



Kenny

March 13, 2020


More News

Read about Darker Half and their newest album, If You Only Knew

Deleo's "Mythomania" to be released June 19th!

Secret Bad Boy release a slow-jam for nihilists: It Was Always Too Late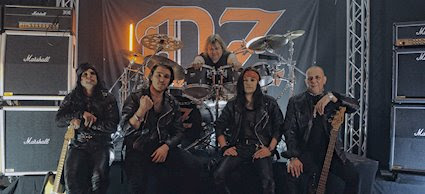 Oz has returned with their new album "Forced Commandments" after 2 years!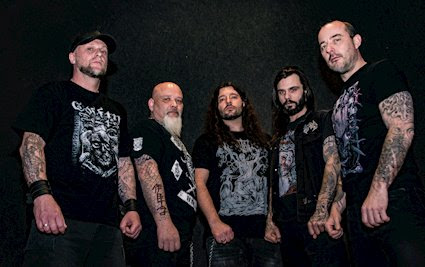 Sinister to release their new album "Deformation Of The Holy Realm" later this month