NYDM - New York Death Metal Fest Destroys Milwaukee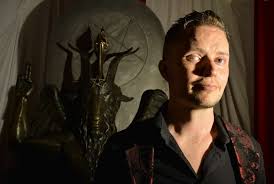 Milwaukee, Wisconsin has always been given much reverence for its contributions to beer and cheese, but should also be recognized as one of America's prime heavy metal destinations. OK, so they didn't spawn a handful of bands that collectively produced a revolutionary scene like San Francisco and Tampa, but when it comes to metal festivals, their contributions have been momentous. I say that partly because of the annual Milwaukee Metalfest that was held there for two decades, and the kind of dream team line-ups they organized in the past. Although Milwaukee Metalfest went away after 2007, NYDM Spring Bash has since stepped in to maintain Milwaukee's status as a fundamental vacation spot for many metal aficionados.
Admittedly, this was a difficult review to write, as I am trying to recall well over a dozen performances over three consecutive nights instead of four over the course of one. It's probably not something most people have the patience to read in one sitting either. Thus, I felt it was best to start with a review of the festival's first two nights and finish my thoughts on the third night within the next few days.
Day 1
Terrifier - One of the guys hosting the festival introduced this band by declaring that they were one of the lesser-known, up-and-coming bands that were going to make people unfamiliar with them say, "Wow! They really kicked a**!" Perhaps during the first song or two, I was thinking, "Eh, I don't think they can live up to the ridiculous expectation he set for them." I have to admit that I started to warm up to them as their set went on, even if some of the guitar sweeping was rather sloppy. Their last two songs, "Drunk as F**k" and "Re-Animator", were a particularly nice, aggressive finish to the set. Seeing the members sweating after half an hour of playing should tell you that they invested every last ounce of energy in the show.
Strike Master - Mexican thrash trio that was less impressive than Terrifier, this was one of the inevitable opening bands that made me think, "Eh, just another new thrash band that can't write great thrash songs like the old bands." Hey, you're not gonna love every last band to death at any festival, and even mediocre thrash is still thrash. Vocalist/guitarist Col. Francisco Kmu professed that he wanted to spend Christmas in Milwaukee, claiming that it was the first time he had ever seen snow in his life, and he loved it.
Morbid Saint - When I saw guitarist Jaw Fisser with a hat on and very little hair as he came up to the stage, I wondered, "Did he really cut his hair?" Sure enough, he let it down and had it all over his face throughout their entire set, making him look like some kind of ghostly figure with a guitar. They started with a couple of newer songs. Then, they introduced their first oldie of the night, "Lock Up Your Children", which had a stomping intro that made me feel overjoyed with pulse-pounding intensity as I raised my horns high. The newer songs were still pretty brutal thrash, but there were some hints of groove metal incorporated into their sound. There was some newer song where they kept yelling, "Mutilate, mutilate!" which they had only played live a few times so far. Frontman Cliff Wagner was one of the festival's lesser vocalists, with a Rob Dukes-esque style that is best kept away from the thrash genre. The odd thing was that he introduced the songs from their 1990 cult classic Spectrum of Death, but didn't introduce most of the newer, less familiar songs. In any event, the songs they played from Spectrum included "Lock Up Your Children" (as previously stated), "Burned at the Stake" with its tumbling conclusion, "Scars", "Crying For Death", and they finished the set with "Damien"—that quickie inspired by The Omen. "Damien" was also drummer Dj Bagemehl's harshest moment behind the kit.
Bat - Municipal Waste guitarist Ryan Waste's new band was another act that was better than expected. It's more traditional/power/speed metal fare with slight hints of punk. The strongest similarity to punk or Municipal Waste would be the short length of the songs and Ryan Waste's vocals, which are basically indistinguishable from those of Tony Foresta, at least live. You could describe the band as a blend of Municipal Waste and Night Demon, with a dash of Moorhead thrown in for good measure.
Atrophy - What a fantastic and chaotic finish to the first night of the festival! Their songs were fun to sing along to, especially with such original and thought-provoking lyrics. Guitarist Bobby Stein brings more energy and more hair to the stage than Rich Olsen, who was playing guitar at the start of the band's reunion. In fact, he moves around onstage more, too. My only complaint was their jokes between songs were a little too corny. For instance, the band joked about putting bassist James Gulotta up for auction, and when announcing that they were going to do a song about a serial killer, James said, "Is it Captain Crunch?" While they generally prefer to keep their lyrics more serious, even they had to conclude with a goofier song, specifically "Beer Bong". Whether watching them perform or talking to them at the merch table, you can tell that these Arizona thrashers have so much passion for metal that it makes you wonder why they didn't reunite sooner.
Urban Decay
Preacher, Preacher
In Their Eyes
Socialized Hate
Product of the Past
Violent By Nature
Rest in Pieces
Slipped Through the Cracks
Puppies and Friends
Killing Machine
Chemical Dependency
Beer Bong
Day 2
Towering Abomination - This Milwaukee-based trio proves that technical death metal in the vein of Misery Index and comedy can indeed mix, and probably should more often. They'd shock and sicken you with songs like "Organ Whorevest" and "Where's My Skin?", and they always introduced them with a brief, graphic summary of the song. They also continuously poked fun at themselves. Guitarist Steve Schmidt promised to serve plenty of "sweeps and generic slams", and teased bassist Gus Thome about tuning his bass in the middle of the show and relying on a tuner. Musically, Schmidt's guitar-playing was the most impressive thing about them, particularly the many sweeps he found a use for in every song.
Aska - Dallas-based traditional metal fronted by new Cloven Hoof vocalist George Call was another band that exceeded my expectations. If you like some Viking-themed lyrics with your melodies, I'd recommend them.
Black Death Resurrected - Original guitarist/vocalist Siki Spacek's new version of the Cleveland act now involves bassist Bobby "Frankenstein" Bimm and drummer Titus "The Phantom" Rosales. Siki and Bobby sat on barstools for most of the set, leaving one with the impression of Siki as a storyteller. They may not have been especially fun to watch, but they still play songs like "Scream of the Iron Messiah" and "Streetwalker" robustly. Bobby's bass sounded great!
Destructor - Before their set started, vocalist/guitarist Dave Overkill took a moment to speak about the recent passings of Black Death's Vincent Lindsay and Destructor's own Pat Rabid, and dedicated the show to them. He then lightened the mood by introducing themselves as Def Leppard, encouraging some guy teasing him in the audience to pour some sugar on him. One way the band had improved over their 2017 performance that I saw in Chicago was that Dave kept his introductions short and sweet this time. The fans were headbanging and moshing passionately, but flunked on Destructor trivia. When Dave spoke about the only weapon he needed (a "Sonic Bullet"), he had to explain to somebody, "No, it's not my c**k." All jokes aside, Tim the Hammer's super-heavy bass sound was definitely something that stood out about this performance. Even though "Tear Down the Heavens" is THE Destructor song most likely to get stuck in your head, drummer Matt Flammable explained that their main reason for opening with that track was because the band found it more difficult to just jump straight into "Restore Chaos".
Tear Down the Heavens
Restore Chaos
Sonic Bullet
Overdose
The Triangle
Pounding Evil
Metal Spike Deep
Keep the Faith
Abattoir - Prior to watching them perform, I saw a T-shirt with a reaper and an evil cow on the front, then suddenly found that the entire setlist was printed on the back of the shirt! While I felt like I had not been given fair warning about the spoiler, the songs were actually played in a different order than what was printed on the shirt, thus preventing it from being too predictable. Even with the first-hand knowledge of the set, it was still one of the best performances of the festival! I had to duck out in the middle of Destructor's last song to get to the other venue across the street in time. By the time I got there, "Bring On the Damned" was already playing, the kind of opener that made you just want to stage dive into the moment. Vocalist Steve Gaines recounted "that wench" Tipper Gore of the PMRC, explaining that her committee assumed "Don't Walk Alone" was a song about murder for a Satanic ritual, but that it was actually about a vigilante carrying a gun to defend himself on the subway. I didn't think that was too difficult to miss, but evidently, Gore needed to find a reason to complain about some underground band that probably wasn't getting much radio airplay in the first place. He also praised Mark Caro's solo on "Stronger Than Evil", recalling how Caro was so happy with the solo on the first recording that he refused to do a second take of it. Gaines also spoke of being on a Metal Massacre compilation, stating that if Abattoir ever had a hit single, it was "Screams From the Grave". Gaines finally spoke of losing the members of the classic Motorhead line-up, and stressed the limited amount of time we have in life and how we should always enjoy and make good use of that time. Sadly, Gaines's vocals did not hold up as well as some of the other vocals, as his style was a little gruffer than what you'd hear on the debut. He still played with as much power as the rest of the band. A truly unforgettable performance, and they even played the entire Vicious Attack album.
Game of Death
The Enemy
Don't Walk Alone
The Living and the Dead
Vicious Attack (Maniac)
Stronger Than Evil
Back to Hell
Screams From the Grave
Ace of Spades (Motorhead cover)
Although Helstar was headlining the main stage on Friday evening, I opted to skip them. I've never been a big fan of theirs, so I did not feel like waiting around for another thirty minutes for their set to start. Besides, Abattoir's show was such a perfect way to finish the evening that I felt that was the best way to end it. I did, however, see them open for Flotsam and Jetsam a year and a half ago, which you can read about here:
www.thegauntlet.com/article/1033/31606/Show-Review-Flotsam-and-Jetsam
After all you've read about NYDM Spring Bash 2018 so far, there is still more to share. I was not able to make the festival's fourth evening (and even I think four nights for a festival is excessive, anyway), but I do feel like Saturday night's metal marathon was a great way to give the event a gratifying closure.
Lady Beast - This Pittsburgh-based band was just blooming with energy, and their songs are full of great hooks! My only complaint was that Greg Colaizzi's bass sounded terrible! The bass sounded way too clicky and fuzzy, and at times, overpowered some great singing and guitar solos. Debbie dedicated one song to everybody that had ever been put down or told they couldn't do what they wanted to do. They concluded with "Every Giant Shall Fall", "We Are the Witches", and "Lady Beast".
Anger as Art - More mayhem featuring all of the members of the previous night's Abattoir line-up except guitarist Mark Caro, who was to be found at the merchandise table rather than the stage. Anger as Art is a different band with a different sound, one that definitely lives up to the band's name. Their harsh, angry approach to thrash is neat, but the power/speed metal madness of yore is what they do best in my mind. Bassist Eric Bryan introduced himself as the new guy in the band who is now a part of a band that he loves, and the band showed its humorous side by introducing one song as their MTV hit.
Faith or Fear - They burst on with a particularly angry Tim Blackman with a meaning look on his face performing "Rampage/Nothing Uncommon." It was another hostile, anger-driven slab of thrash, make no mistake, but the excessive language and insults in the lyrics gave almost a rap or nu-metal attitude. They commended the people of Milwaukee for their Midwestern friendliness, "not like us b*****ds from New Jersey!" A couple of their best originals occurred during the end of their set, like "Time Bomb" and "Punishment Area". They closed with two Judas Priest covers that they merged together nicely, namely "Breaking the Law" and "Heading Out to the Highway".
Blood Feast - The two guys who normally introduced the bands brought a young lady who just graduated with a degree in radio broadcasting who was an avid Blood Feast fan. She had the honor of coming up to the stage and telling the audience, "Give it up for Blood Feast!" I've always said that this band was never outstanding in the vocal department, and I like Chris Natalini less than '80s vocalist Gary Markovitch. For some reason, I found Chris's vocals to be more tolerable live than in the studio. I've also stated that Chris sounds a lot like Sam Kinison, but when Chris pointed out the audience to guitarist C.J. and said, "Look at all the f**king people!!", he actually sounded like he was possessed by the spirit of the late comedian. Chris also came down from the stage and sang around the entire audience during one song (I believe it was "Face Fate"). Later on, a bunch of different people came up onstage as the band members finished their last song, "Menacing Thunder". A fierce, sincere performance which offered a little bit of everything in their catalogue.
Remnants
Chopping Block Blues
I.N.R.I.
Bloodlust
Dropping Like Flies
By the Slice
Kill For Pleasure
Face Fate
Off With Their Heads
Menacing Thunder
*Note: This is one of the only times you'll ever see a 100% accurate running order of the set list from me due to the fact that I actually obtained a set list. I feel that normally giving the set to the best of my memory gives a more realistic insight into a recollection of the show.
Powermad - I feel that these guys are a better band on record than live. They performed with eight-string guitars throughout the set, despite not making full use of the strings in every song. If it had been up to me, they wouldn't have been going on after Blood Feast, but I guess that's what happens when you have one album on a major label and one song in a major motion picture. "Slaughter House" and "Absolute Power" were a couple of the memorable moments in their set.
Nasty Savage - Some time while they were still setting up, I was sitting at the bar with my fiance, who was mighty exhausted and spent from the whole weekend of metal madness. The bartender insisted that I just take her home, but I put my foot down and stated, "No! I came this far, so I'm not gonna back out now when I'll probably never get another chance to see Nasty Savage again!" That's when he backed off. Another one of the biggest surprises on the bill, and I think even the members Nasty Savage themselves were in disbelief to be doing this show. Vocalist Nasty Ronnie came up to the stage with a walker, which he later crushed. Additionally, he brought out an eerie mask during one song. He also brought out an old T.V. which he was about to smash, a live custom for the band, but was informed that he couldn't do this particular bit. One particularly angry fan taunted, "You suck, Randy!", but Ronnie came to his defense, pointing out that it wasn't Randy's decision. Ronnie compensated by smashing a tomato over his head, demolishing a lime with a chain, then wrapping the chain around his forehead until he bled. After making a mess, he'd say, "Cleanup on aisle 7." Like Steve Gaines, Ronnie wisely reminded the audience of their mortality on Earth, but also stressed the importance of family. He spoke about losing his father a year ago, and encouraged the fans to make peace with any relatives that they may have begrudged. Besides Ronnie's over-the-top antics and words of wisdom, the band had the good sense to select a lot of their most memorable material for the occasion. The fans went crazy during their set, and some people would even chant "Nas-ty Ron-nie" and clap five times. It was certainly a dream come true for many in the audience, perhaps the most exciting part of the festival for some. With this kind of brilliant performance topping off Saturday night, why worry about bedtime? I don't remember all of the songs that they played, but I do recall these tunes:
Asmodeaus
Witches' Sabbath
Savage Desire
Dungeon of Pleasure
Unchained Angel
Psychopath?
Garden of Temptation?
You Snooze, You Lose
Metal Knights
XXX
Final thoughts on the festival: When I reviewed Saxon's headlining show in St. Louis, MO last month, I expressed my confidence that I would still be citing it as my favorite show of 2018 at the end of the year. However, NYDM Spring Bash 2018 was just as amazing, if not better. The whole festival exceeded my expectations, and I don't think I would have even had half as much fun at any other metal festival in the country this spring or summer. The crowd was full of true die-hard metal maniacs, some of whom even flew overseas. The hospitality from the bands was above and beyond even what you'd normally expect at a metal show. Sure, most metal musicians are very approachable to fans eager for a few autographs or a photo. However, the musicians playing at this show made it more personal than usual by asking you your name and if you were from Milwaukee.
A few of the festival's weak points: There was absolutely nothing fascinating in terms of lighting, at least on the main stage. There were just some pink/light purple-ish lights over the stage that did not move around or change colors at all. Lighting is, however, a more important feature for other genres or maybe just other bands. For some people, lighting is the last thing they even take notice of during a performance. In my case, it's the last thing I remember much about, and certainly very low on the priority list when there is great music to be heard! I have observed that NYDM Spring Bash very rarely brings overseas bands into the equation. Nearly all of the bands booked on this festival over the last few years are based in the U.S.A., which is probably a financial issue. Even if that remains a difficulty for the festival, there's no doubt that the festival's head-honcho Randy Kastner wisely chooses many of North America's best bands for the festival. Ultimately, my main complaint is in regards to holding the festival at two different venues at the same time. There should a five-minute gap in between performance times on both stages. As I mentioned, I was not happy about leaving one set in the middle of the last song to get to the next performance in time. Nevertheless, there is still so much to love about this festival and I'm eager to find out more about Spring Bash 2019.
The future of NYDM Spring Bash: Kastner has already made a few announcements regarding next year's NYDM Spring Bash. The few bands that have been confirmed so far make the festival seem promising, as always. However, the event's Easter weekend dates will be inconvenient for many, and Kastner's declaration that this will be the final NYDM Spring Bash might be even more disappointing. However, with a genre as resilient as heavy metal, one can remain optimistic that somebody else will carry the torch and start up another great metal festival in the coming years. Don't be surprised if it's held in Milwaukee, too.
Read More News
Tags:
Lady Beast, Nasty Savage, Powermad, Blood Feast, Anger as Art



Kenny

July 13, 2018


More News
American doom metal godfathers SAINT VITUS are now streaming their new album, 'Saint Vitus'

MODERN MIMES is bringing Goth power metal to the grateful masses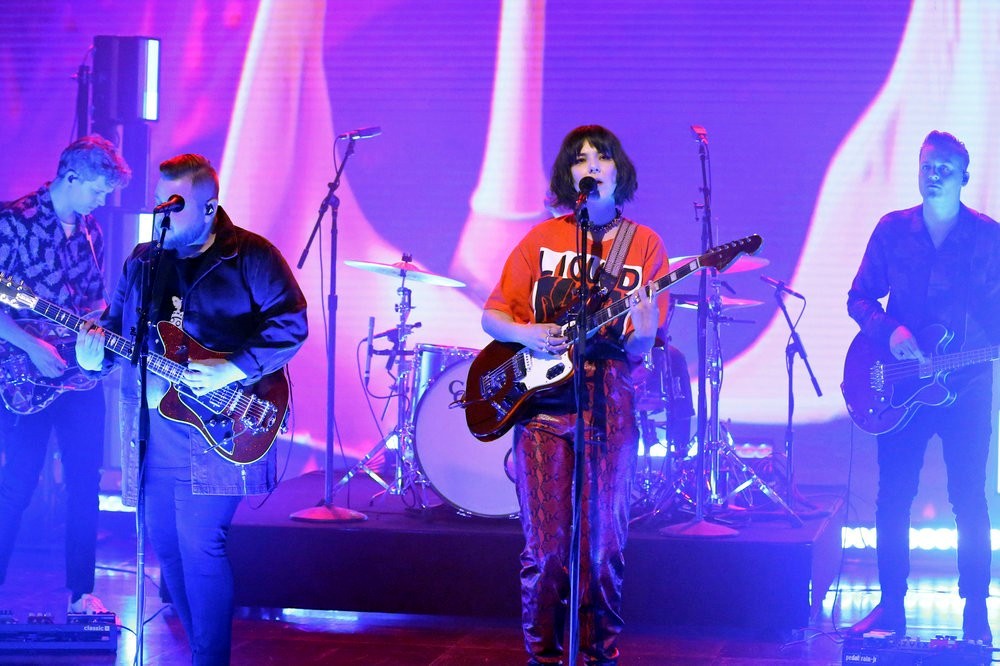 Fans will be in a "FEVER DREAM" after hearing "OF MONSTERS AND MEN" DEBUT SONG "ALLIGATOR"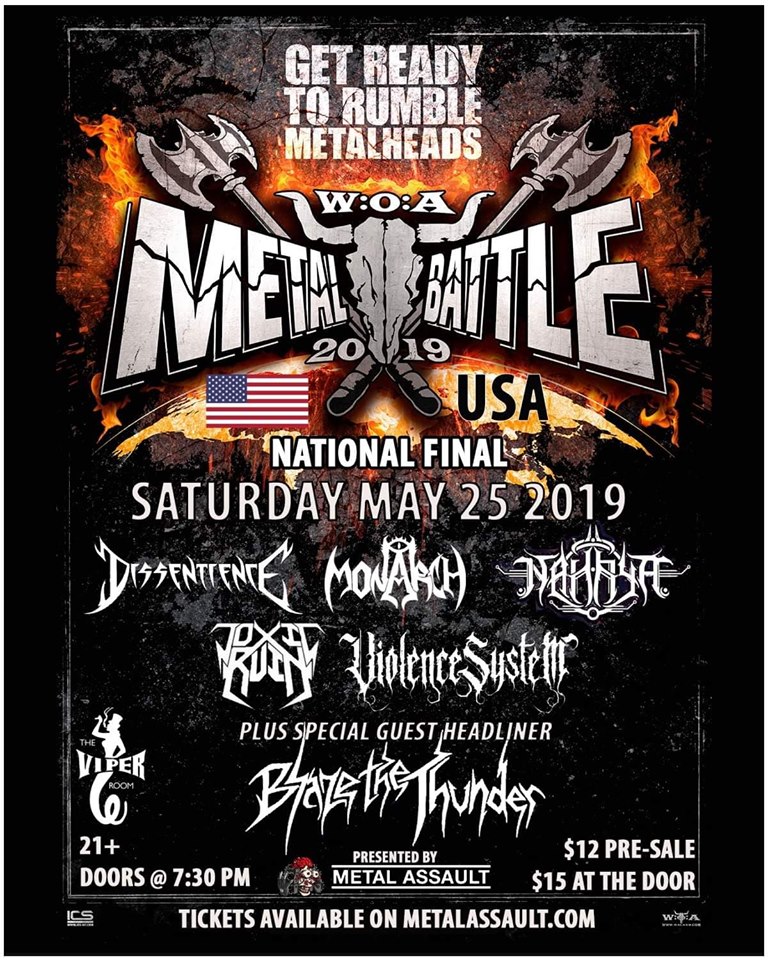 Wacken Metal Battle USA 2019 National Final - May 25th - Los Angeles @ The Viper Room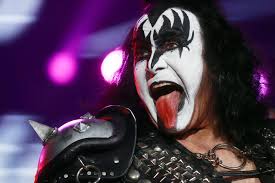 MR. SIMMONS GOES TO WASHINGTON