AMERICAN SATAN In Theaters Friday, October 13th, EST and VOD Q1 2018
Sumerian Films and MIRAMAX announced they have partnered to release AMERICAN SATAN. Sumerian to distribute In Theaters on Friday, October 13th and VOD early in 2018. Miramax will handle all distribution rights outside of domestic theatrical.
Latest Trailer
Sumerian Films presents an Intrinsic Value, Jeff Rice Films, and Execution Style Entertainment Production from producers Andy Gould, Ash Avildsen, Jeff Cohen, Aimee Schoof, Isen Robbins, Matty Beckerman, Jeff Rice and Sean E Demott.
AMERICAN SATAN boasts an all-star cast including Golden Globe Nominee Malcolm McDowell (A Clockwork Orange, Rob Zombie's Halloween, Amazon's "Mozart in the Jungle"), John Bradley (HBO's "Game of Thrones"), Mark Boone, Jr. (FX's "Sons of Anarchy"), Denise Richards (Wild Things, Starship Troopers), and teen superstars Disney's BooBoo Stewart (The Twilight Series, X-Men: Days Of Future Past) and Nickelodeon's Drake Bell.
From the producer of Rob Zombie's Halloween & The Devil's Rejects, AMERICAN SATAN is directed by Ash Avildsen – Founder of leading independent rock and heavy metal label Sumerian Records. International recording stars Andy Biersack (Black Veil Brides) and Ben Bruce (Asking Alexandria) bring rock & roll authenticity to the film, starring as leads in the fictional band The Relentless that the movie centers around, along with Jonathan Davis of platinum selling mega group Korn and Nicholas O'Toole composing the score.
AMERICAN SATAN plays upon the dream every kid has of becoming a rock star and asks the question, what would you do to achieve that dream? The story follows a young rock band that moves to Los Angeles to chase their dreams of stardom on the Sunset Strip. Hell-bent on following in the footsteps of their musical idols, they meet an enigmatic stranger (McDowell) who seems to know them better than they know themselves. Preying on their most basic desires and emotions, he entices them with an offer that sets them on a path to fame and fortune; but when they release their debut album, "American Satan," it sets off a firestorm of controversy, death and destruction beyond anything the music world could ever imagine.
The first single from the AMERICAN SATAN soundtrack, "Let Him Burn" performed by The Relentless was released worldwide on August 11th and hit #1 on digital music charts in 15 countries.
Ash Avildsen: "Some of my favorite films of all time are MIRAMAX movies, so naturally, partnering with them for distribution is incredibly exciting. Finding a home that truly understands rock & roll culture and the loyal fan base that comes with this world of
music and storytelling is hard to find in Hollywood. The MIRAMAX team truly gets it. I am ecstatic to show the world AMERICAN SATAN and give both the new and classic generations of music lovers a movie they can call their own."
The film will open in over 50 cities in the US (listed below), as well as in Canada, Mexico and Australia all on October 13th. The UK release is scheduled for October 20th and plans for expansion in to more cities and countries is planned for later in the month.
The most up to date information is available on americansatanmovie.com
HERE
you can also get tickets, along with Fandango.com
HERE
and AtomTickets.com
HERE!
Albuquerque, NM @ AMC Albuquerque 12 Atlanta, GA @ AMC Southlake 24
Austin, TX @ Regal Gateway Stadium 16 Bakersfield, CA @ AMC Bakersfield 6 Baltimore, MD @ AMC Loews White Marsh 16 Boston, MA @ AMC Methuen 20
Charlotte, NC @ AMC Concord Mills 24
Chicago, IL @ AMC Streets Of Woodfield 20
Cincinnati @ AMC West Chester 18
Cleveland, OH @ AMC Classic Saloon 16
Columbus, OH @ AMC Lennox 24
Corpus Christi, TX @ AMC Classic Corpus Christi 16 Dallas, TX @ AMC Mesquite 30
Denver, CO @ AMC Highlands Ranch 24
Detroit, MI @ AMC Star Southfield 20
Elizabeth, NJ @ AMC Jersey Gardens 20
El Paso, TX @ Carmike 16
Ft Lauderdale – Miami, FL, @ AMC Aventura 24
Grand Rapids, MI @ AMC Grand Rapids 18 Harrisburg-Camp Hill, PA @ AMC Camp Hill 12
Houston, TX @ AMC First Colony 24
Indianapolis, IN @ AMC Indianapolis 17
Las Vegas, NV @ AMC Town Square 18
Las Vegas, NV @ Regal Village Square Stadium 18
Los Angeles, CA @ Universal Citywalk
Louisville, KY @ AMC Stonybrook 20
Madison (Baraboo), WI @ AMC Desert Star 15
Milwaukee (Johnson Creek), WI @ AMC Johnson Creek 12 Nashville, TN @ AMC Thoroughbred 20
Orange County, CA @ AMC Orange 30
Minneapolis, MN – St. Paul @ AMC arbor lake 16
New York, NY @ AMC Empire 25
Oklahoma City, OK @ Regal Spotlight 14
Omaha, NE @ AMC Oak View Plaza 24
Orlando, FL @ AMC Cineplex 20
Philadelphia (Cherry Hill), PA @ AMC Lowes 24
Phoenix, AZ @ AMC Classic Arizona Center 24 Pittsburgh, PA @ AMC Dine - In Waterfront 22 Raleigh-Durham, NC @ AMC South Point 17
Sacramento, CA @ Regal Natomas 16
San Antonio, TX @ AMC Boerne 11
San Diego, CA @ Mission Valley 20
San Jose, CA @ AMC Saratoga 14
Seattle, WA @ AMC Classic Gateway 8
St. Louis, MO @ Regal St. Louis Mills 18
Tampa, FL @ AMC Classic Centro Ybor 10
Tulsa, OK @ Regal Promenade Palace 12
Virginia Beach, VA @ AMC Hampton 24
Washington, DC (Alexandria VA) @ AMC Hoffman 22
About Sumerian Films
Sumerian Films was founded by Ash Avildsen, creator of Sumerian Records. Shortly after the laptop he used to begin the label on was inducted in to the Grammy Museum as part of the Golden Gods: History of Heavy Metal exhibit, he decided to diversify the company and go in to tv/film. It wasn't until after he directed his first feature and began writing his second that he met his father, Academy-Award winner John G. Avildsen (ROCKY, THE KARATE KID) AMERICAN SATAN would become the first thing Ash and his dad bonded over. Growing up knowing his father was a famous director of some of his favorite films but never having a relationship with him made Ash very determined to make it in entertainment on his own, choosing the music business first. Ash and John would go on to spend the last two years becoming great friends and making up for lost time. John was an executive producer on AMERICAN SATAN and also had a cameo in the film, which would become the last movie John worked on before passing away in June 2017. Ash continues the Avildsen legacy with Sumerian Films, focusing on compelling human stories of underdogs and relevant, inspiring characters that speak to today's culture.
Sumerian Films has a staff of seven at an office just north of the Hollywood Bowl, including producing partners Jeff Cohen and Lorenzo Antonucci.
About MIRAMAX®
Acquired by beIN Media Group (beinmediagroup.com) in March 2016, MIRAMAX® is a global film and television studio best known for its award-winning and original content. Nasser Al-Khelaifi serves as Chairman of MIRAMAX® and beIN Media Group. Upcoming projects include the Johnny Depp film Labyrinth which MIRAMAX® is co-financing with Open Road Films, and Whitney, the documentary feature from Oscar®-winning director Kevin Macdonald on pop icon Whitney Houston. Recent releases include Bad Santa 2 starring Billy Bob Thornton and Kathy Bates, Bridget Jones's Baby, with Oscar® winners Renée Zellweger and Colin Firth reprising their roles in the third installment of the Bridget Jones film series, and Southside With You, inspired by the first date of Barack and Michelle Obama.
Collectively, MIRAMAX's unrivaled library of more than 700 titles has received 278 Academy Award® nominations and 68 Oscars®, earning most notably four Best Picture awards for The English Patient, Shakespeare in Love, Chicago and No Country for Old Men. More iconic titles from the library include critically acclaimed and commercial hits alike, such as Pulp Fiction, Good Will Hunting, Bridget Jones's Diary, the Scream film franchise, Kill Bill Vol. 1&2, and The Aviator.
Read More News
Tags:
AMERICAN SATAN, MIRAMAX, Sumerian Films, Sumerian Records, After The Burial



Red Baron

October 12, 2017


More News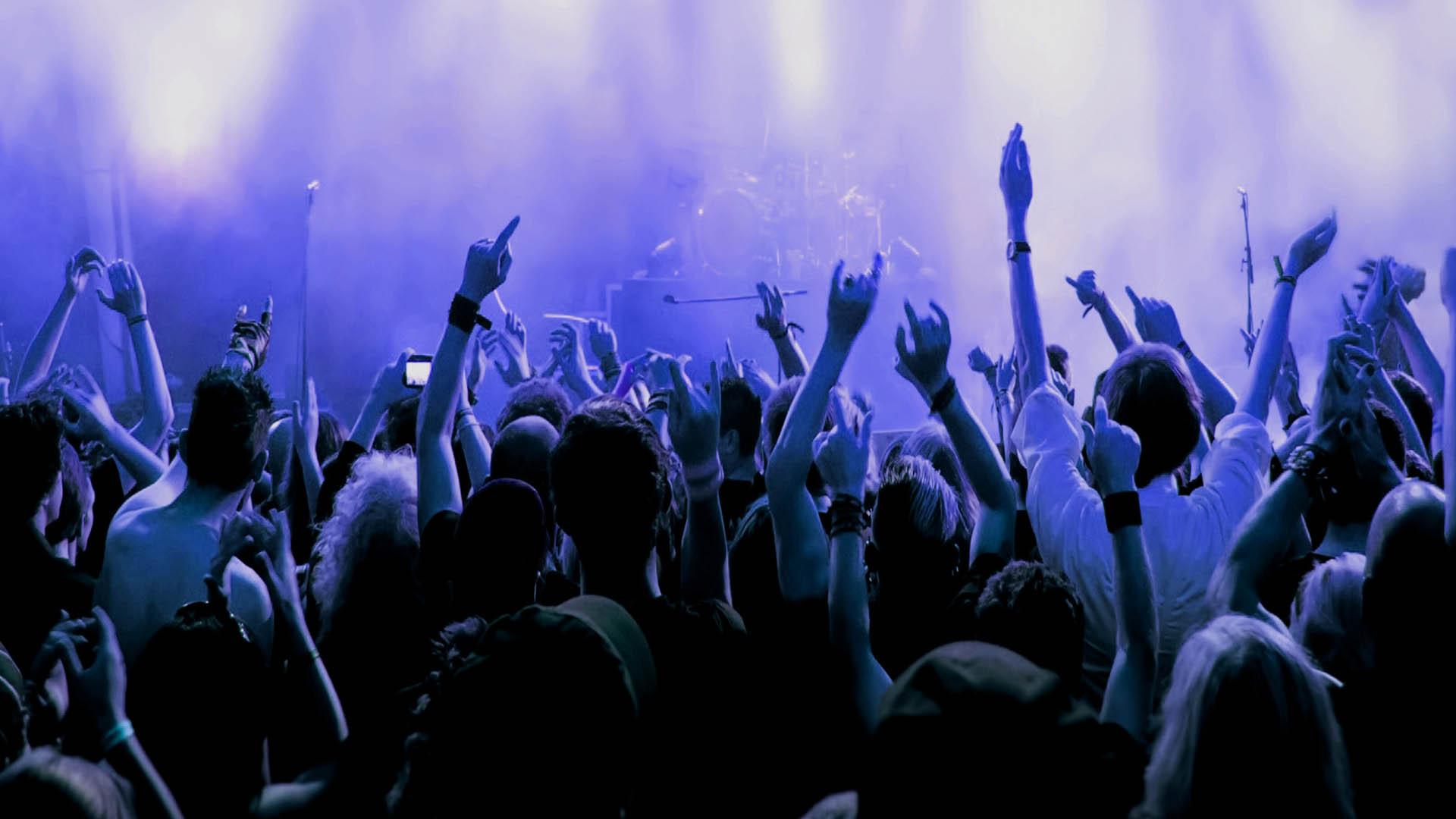 Gauntlet Announcement!!!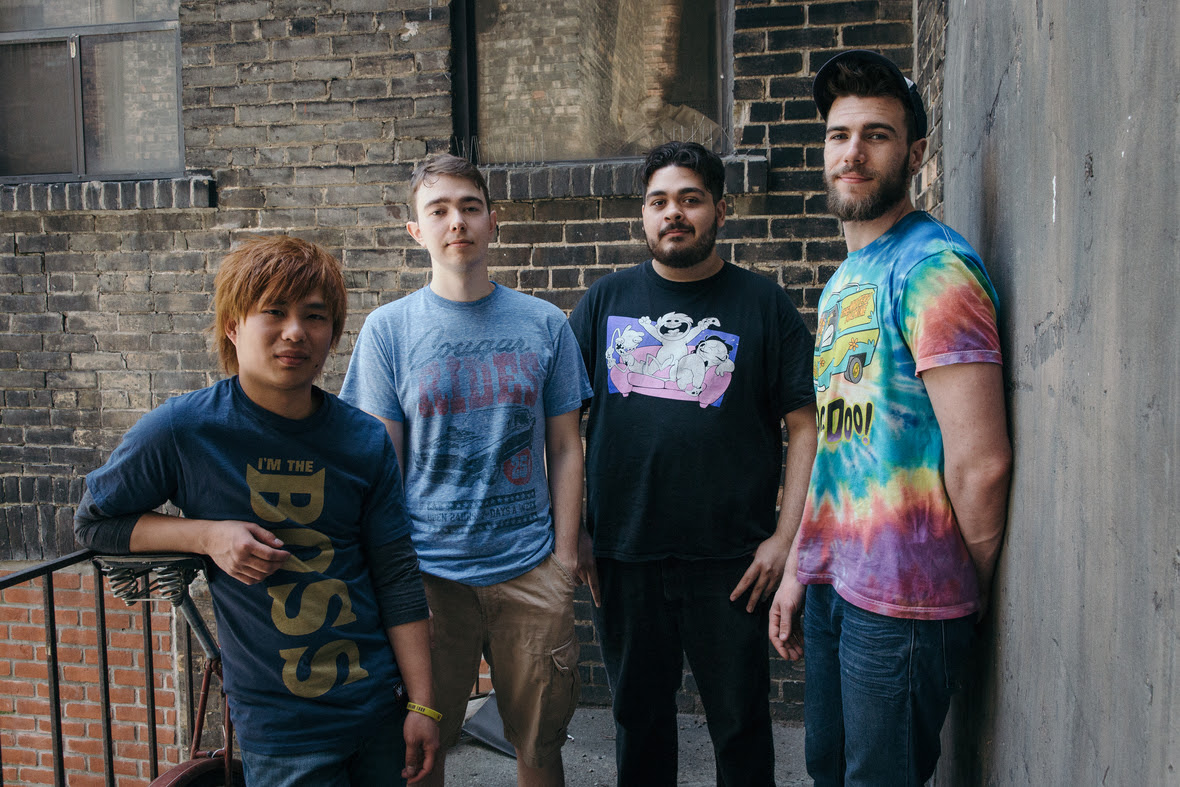 Minority 905, Not following Anyone - LEADING INSTEAD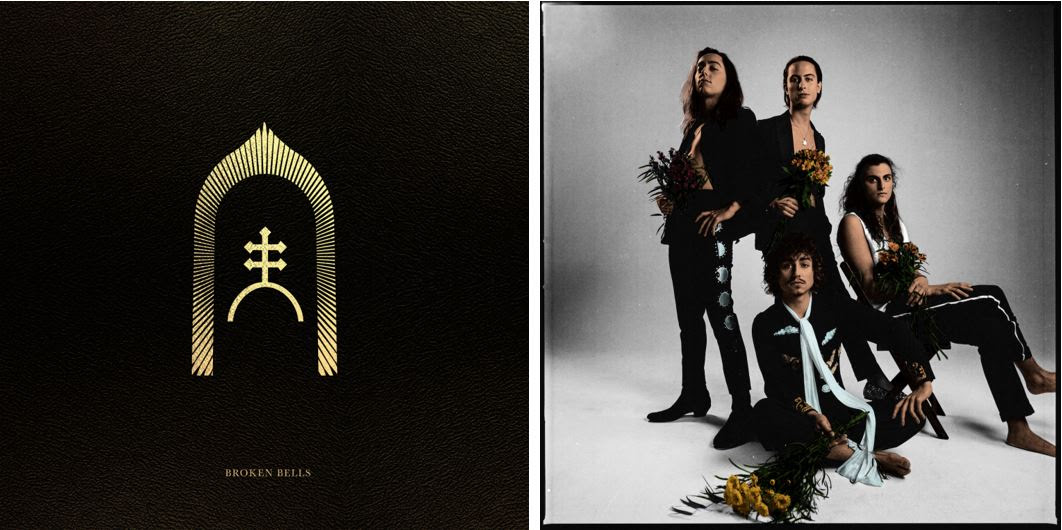 GRETA VAN FLEET PREORDER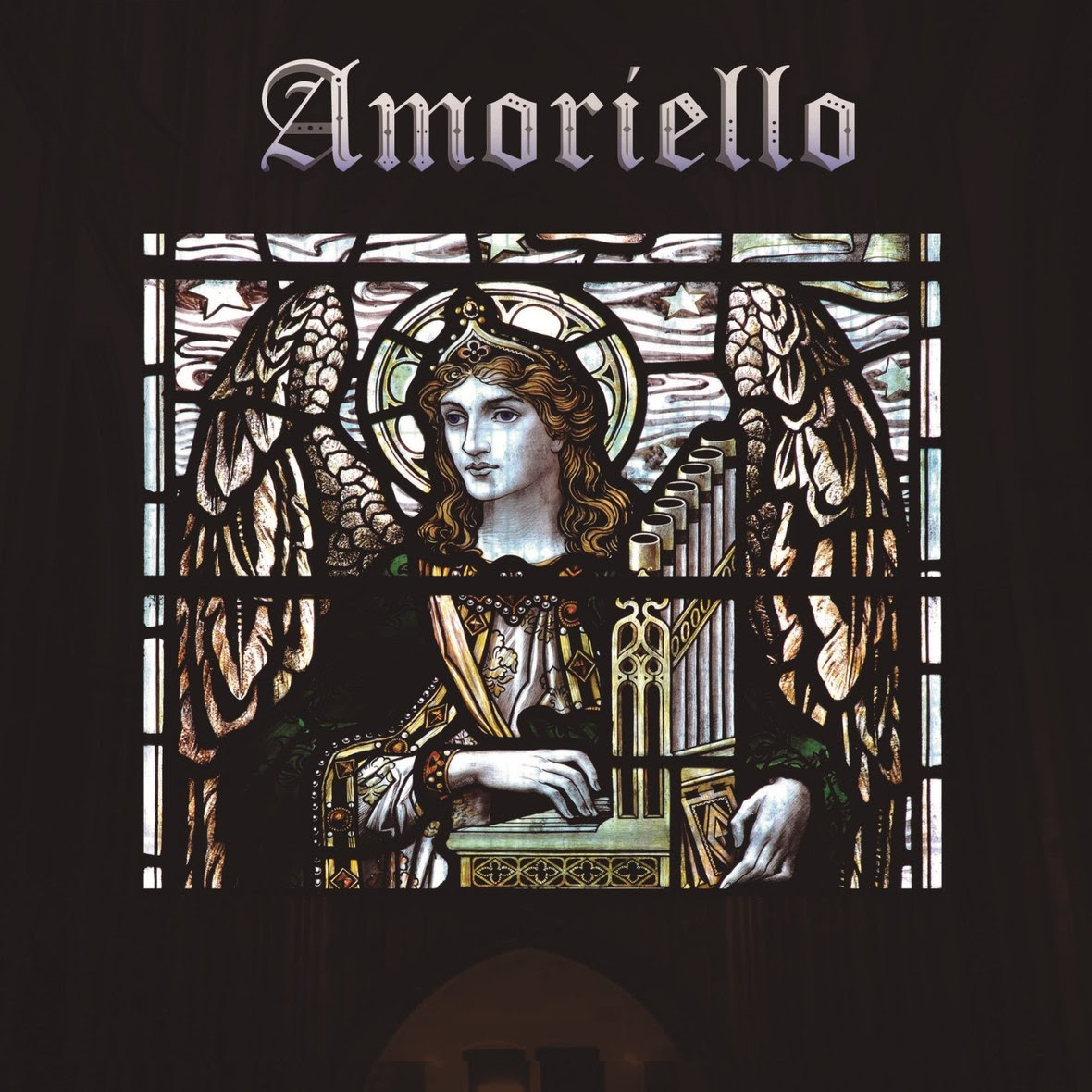 AMORIELLO Reveals First Teaser

ARCHGOAT
More News