SONS OF AZRAEL Vocalist Has Died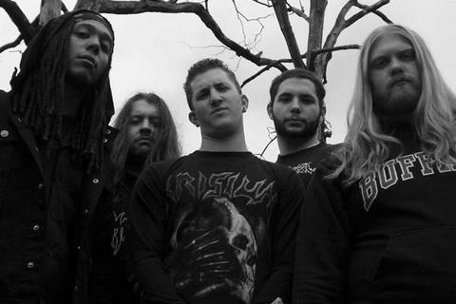 Very little information has been released, but the band members from Sons of Azrael have reported that Joseph Siracuse has died. The band made a brief post on their facebook page a short time ago.

"Joseph R. Siracuse 1983-2012"

In June 2010, Joe was charged with seventh-degree criminal possession of a controlled substance. Siracuse was found asleep in the driver's seat and had his foot on the brake, illuminating the brake lamps. Tonawanda Police discovered fentanyl patches and numerous pieces of tin foil with burnt residue in the car.
More Tour Dates
Tags:
Sons of Azrael , death
Buy Sons of Azrael Merch
|
Follow us on Twitter
|
Like Us
Date: Oct 10, 2012
As Reported by:
Jason Fisher