PIG DESTROYER Release New Video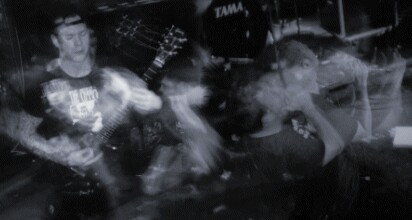 Reigning grindcore champions PIG DESTROYER has unleashed the highly anticipated first song from Book Burner. The track entitled "Burning Palm" is available as a lyric video below.

Book Burner, the band's razor-sharp fifth-full length and first album in over five years was recorded at guitarist Scott Hull's Visceral Sound Studios. The album will see a October 22nd release via Relapse Records and features 19 tracks with a return to the band's raw, misanthropic sound. Book Burner will be available on multiple formats including CD, Deluxe 2xCD, LP, Deluxe 2xLP, Cassette and Digital. You can pre-order the album here.
Upcoming Tour Dates
Aug 17, 2013
More Tour Dates
Tags:
Pig Destroyer , Relapse Records
Buy Pig Destroyer Merch
|
Follow us on Twitter
|
Like Us
Date: Sep 13, 2012
As Reported by:
Jason Fisher
This text will be replaced