BLACK SABBATH Announces Australian Tour Dates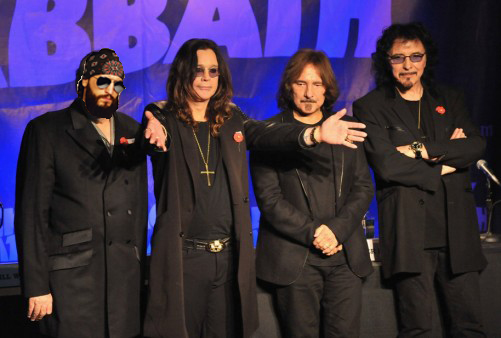 Black Sabbath and Live Nation have announced plans for a Black Sabbath headlining run in Australia next April. The confirmed dates are:

Apr. 25 - Entertainment Centre, Brisbane
Apr. 27 - Allphones Arena, Sydney
May 01 - Rod Laver, Melbourne
May 04 - Perth Arena, Perth

Tickets will go on sale to the public on November 8 and to Live Nation members on Friday, November 2.
Upcoming Tour Dates
Jul 25, 2013
Jul 27, 2013
Jul 29, 2013
Jul 31, 2013
Aug 02, 2013
Aug 04, 2013
Aug 06, 2013
Aug 08, 2013
Aug 10, 2013
Aug 10, 2013
More Tour Dates
Tags:
Black Sabbath , tour
Buy Black Sabbath Merch
|
Follow us on Twitter
|
Like Us
Date: Oct 31, 2012
As Reported by:
Jason Fisher