IN FLAMES, TRIVIUM, KYNG Show Reviewed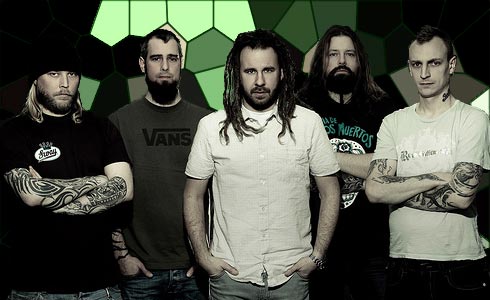 Out to see some Swedes tonight, woo! I've been wanting to see In Flames for a long while even though they've had a rather bifurcated fan base for about a decade now, after Reroute To Remain began pushing them out of MeloDeath and into what a lot of people consider "alt metal" (at least that's the term I've heard).
My friend and I showed up right around when Kyng was in the middle of their set. I hadn't listened to them much at all but the show was enjoyable so it was a nice way to warm up for the evening.
I took the time to look around at what sort of crowd was to be had. I didn't see as many easily identifiable people as I would have expected, not as many clear-cut metal heads or other scenesters as there were people who were crowd-nondescript. Of course, I'm not judging in any fashion, I just honestly would have expected a different ratio of types. I think that says good things about how In Flames draws a crowd; taking in all types.
Now after Kyng was Veil of Maya, who I cannot give the same accolades; I normally can't stand deathcore acts of any sort, including those with Tech-Death or other influence. Between starting off their set with a breakdown and some fairly needless synthesizer use I could my joy quickly being corroded by the noise. Nothing else of note occurred during their set as I occupied myself with my phone On to Trivium!
Say what you will, haters gonna hate and all that, but I've always been a Trivium fan. Kicking off with In Waves and playing all of their fan favorites, Trivium's ten song set enjoyable from start to finish. I think a good testament to how well a band performs is when the audience starts a decent circle pit without any coercing from the front man. The only major criticism I could gather (aside from having Built to Fall on the setlist, that wasn't something I'd have chosen) was that Paolo's clean vocals were off, like perhaps the key was a bit hard to do while running around on stage but it was still enough for me to notice.
After being in the pit for the majority of Trivium I decided to step to the back of the venue for a while. I overheard a group of people debating whether or not to stay for In Flames...my soul wept slightly. I suppose they aren't quite what they used to be, but I for one wouldn't want to pass up the chance to see some Gothenburg classics (especially after being in the venue already).
When In Flames took the stage I decided to remain where I was and see how things went. After Sounds of a Playground Fading I wasn't sure if their performance would be up to snuff, though I remained somewhat hopeful. The set started off with the first three songs from their new album (Title track, Deliver Us, All for Me); not what I consider great songs but the playing was lively and the technique spot on. A few songs after those Anders said it was time for some of their old-school material. I got excited, I was worried they wouldn't play anything post-Reroute. The songs in question were Swim and The Hive. They played them perfectly and it really made the night for me.
Right after that and before Where the Dead Ships Dwell, Anders made a point of asking the crowd to do a lot of crowd surfing. I love helping to launch people up and carrying them along so I took the opportunity to snake my way back into the pit and spend the next couple of songs just getting absorbed in the experience.
The final song for the night (no encore) was Take This Life, a personal post-Reroute favorite of mine. Good finale for an ecstatic evening, despite the lame venue acoustics making it hard to hear the rhythm guitar. No matter what you might think of In Flames' modern material, this show was fantastic and blew away my expectations. I recommend attendance on this tour if you enjoy "new" In Flames to any extent.
A couple of funny incidents I wasn't sure where else to put:
-A man crowd walking. That is, being crowd-surfed while mostly upright and moving his legs as though he were walking over the crowd. Haven't seen that one before.
-Anders saying variations of the word Sweden at least a dozen times. Between mentioning "delicious Swedish riffs", telling a shirtless drunk man that he looked Swedish, and driving home the fact that the band is from Sweden, it seemed clear to me that the man is certainly proud of his homeland...
-A security staffer in the mosh pit. Not just policing it, participating in it. This turned out exactly as well as I expected when a presumably inebriated attendee started wrestling and/or attacking him. Always fun to see a little pile-up go on as bouncers and fans attempt to tear off the aggressors for a couple of minutes.
Read More News
Tags:
In Flames, Trivium, show review, veil of maya, kyng



Tyler Sill

February 06, 2012


More News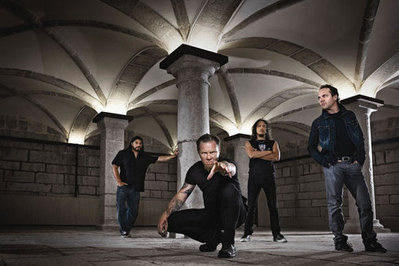 Metallica's James Hetfield: "I'm a Little Skeptical of Getting the Vaccine"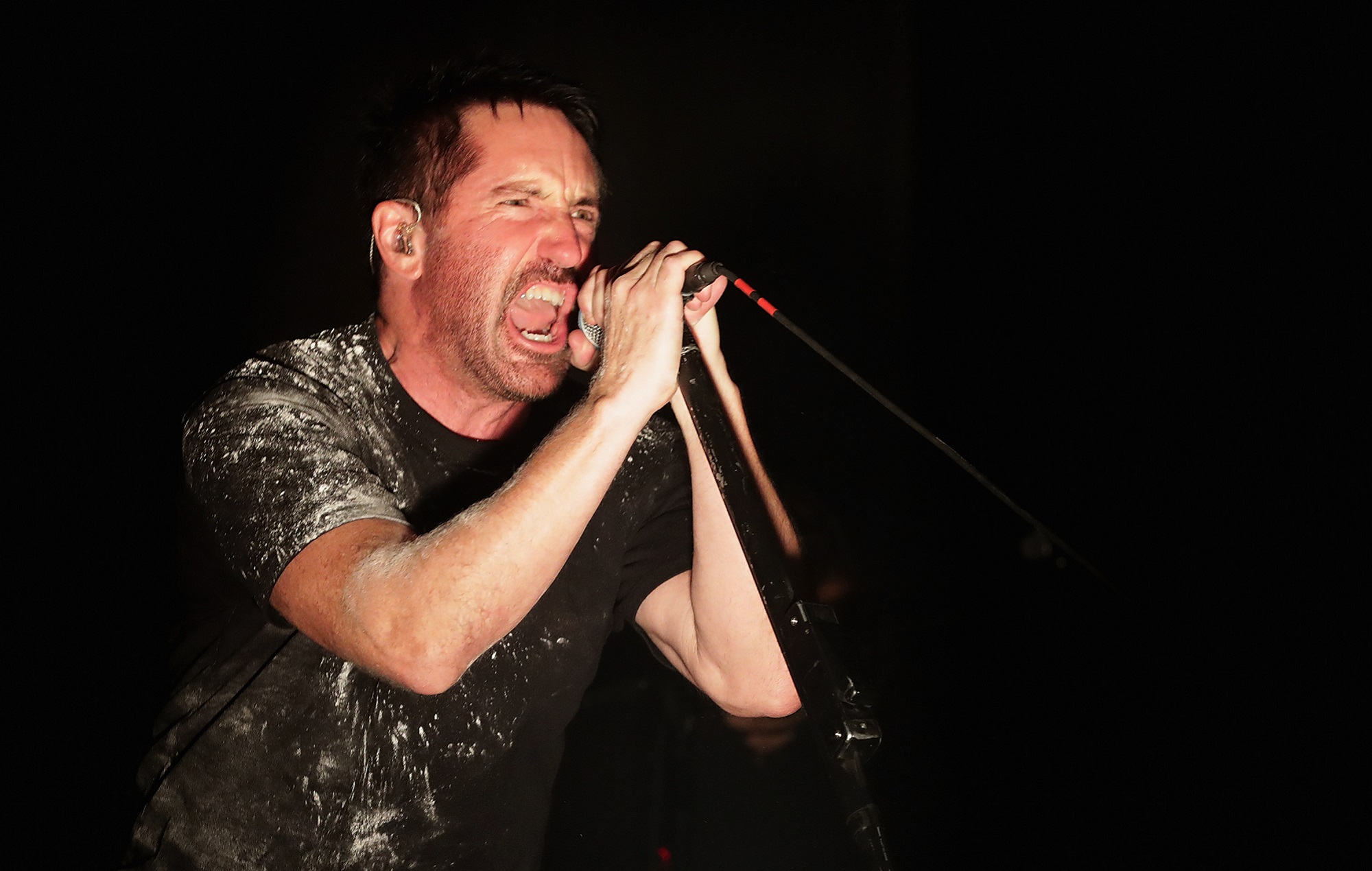 Nine Inch Nails announce "only headline shows" of 2021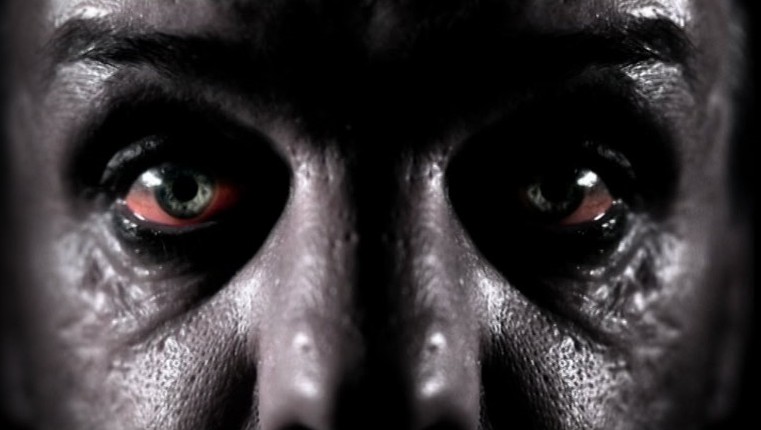 Lindemann's 'Live In Moscow' Concert To Be Released In Cinemas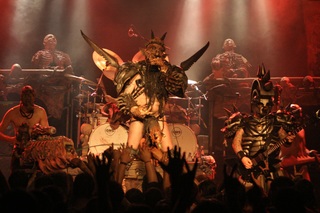 GWAR to Release Signature Ragnarök Rye Whiskey
Megadeth, Lamb of God, and Trivium Announce 2021 Tour