HOLY GRAIL Reveal Artwork and Track Listing For New LP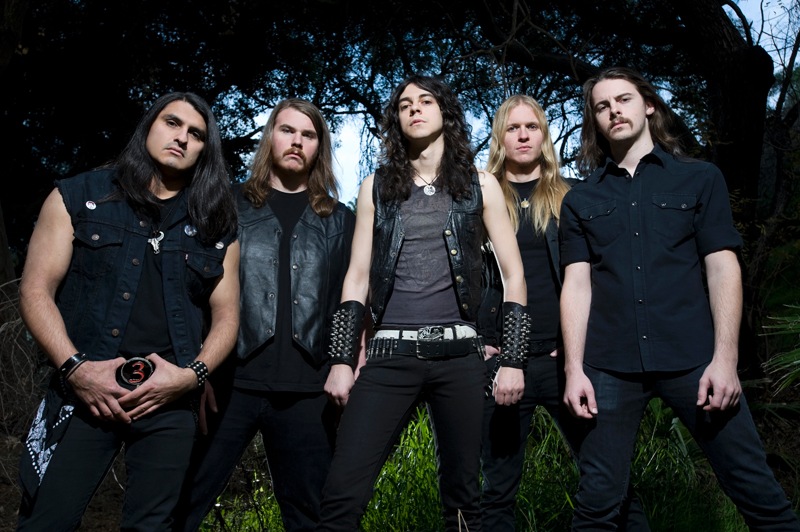 Los Angeles metal quintet HOLY GRAIL have revealed the artwork for their highly anticipated new album "Ride The Void." Produced by Matt Hyde (Slayer, Children of Bodom), the follow-up to their critically acclaimed 2010 debut "Crisis in Utopia" is scheduled to be released on Jan. 22, 2013 in North America via Prosthetic Records, Jan. 16, 2013 in Japan via Universal Music, and Jan. 18, 2013 in Europe via Nuclear Blast Records. More information on the release and pre-order packages will be announced shortly via the newly launched RideTheVoid.com.





The track listing for the North American edition of the album is as follows:

1. Archeus
2. Bestia Triumphans
3. Dark Passenger
4. Bleeding Stone
5. Ride The Void
6. Too Decayed To Wait
7. Crosswinds
8. Take It To The Grave
9. Sleep Of Virtue
10. Silence the Scream
11. The Great Artifice
12. Wake Me When It's Over
13. Rains of Sorrow

The album artwork, featured above, was completed by the world-renowned concept artist Dylan Cole, best known for his Directors Guild of America Award-winning art for the 2009 blockbuster Avatar.
More Tour Dates
Tags:
Holy Grail , Prosthetic Records
Buy Holy Grail Merch
|
Follow us on Twitter
|
Like Us
Date: Oct 24, 2012
As Reported by:
Jason Fisher