Barry of Look What I Did co-stars in new Psychostick music video for 'Political Bum'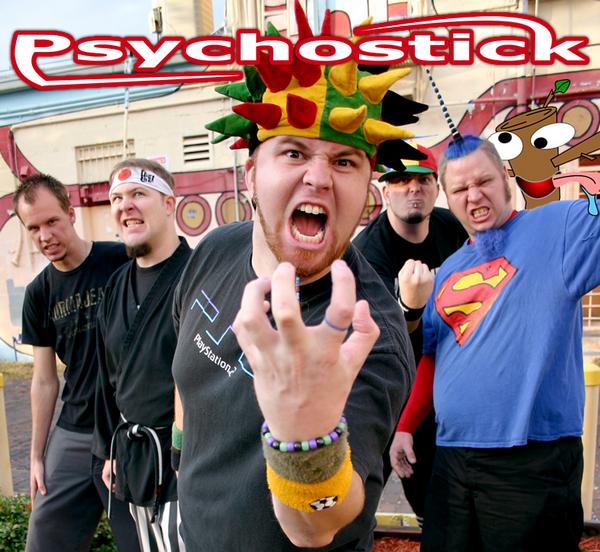 Look What I Did vocalist Barry Donegan co-stars in the latest music video by comedy-metal pioneers Psychostick. The video, which just dropped today and can be seen in the YouTube link below, is for the song "Political Bum" from the album Space Vampires VS Zombie Dinosaurs in 3-D.

Look What I Did is currently in the studio recording the latest installment to the Zanzibar rock opera series, an EP entitled Zanzibar III: Analog Prison. Material has been written for Zanzibar IV and V already, and plans are being made for an additional non-rock opera, more traditional LWID release to come in the future.
More Tour Dates
Tags:
Psychostick , Look What I Did , Barry Donegan
Buy Psychostick Merch
|
Follow us on Twitter
|
Like Us
Date: Aug 07, 2012
As Reported by:
Jason Fisher
This text will be replaced