Ratts' Stephen Pearcy to Release New Solo Album: "SMASH" – Jan 27 and Tour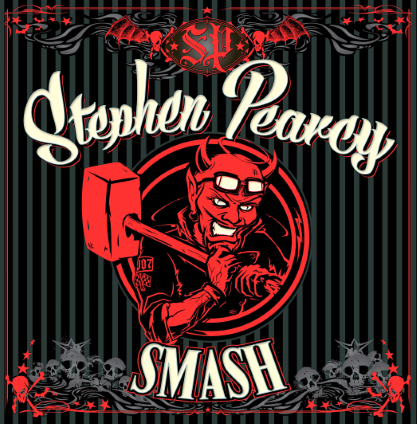 Ratts' Stephen Pearcy to Release New Solo Album: "SMASH" – Jan 27 and Tour
Not extreme metal, but a nice palate cleanser between albums or songs. This Record is Big, Very Cool and in typical Pearcy fashion: very catchy.
Fuck it, the record is fantastic. Some of you will say what a nancy boy, that's not metal that's pop, get yourself a hyperglaive. Remember when Ratt was debuting there were a lot less choices and they were trendsetters with a very big loud sound focused like a laser on the Guitar riff.
Here is the new Single:
The NWOBHM was in full swing in the late 70's early 80's when American bands started to show up in Los Angeles, like for instance Motley Crue (whose first two albums were very metal) Their second record Shout at the Devil was burned and thrown away by parents everywhere. Motley Crue flew the pentagram proudly wore makeup and proofed their hair up. Sort of like KISS did although not nearly to the extent.
In my collection in those heady days were bands like Black Sabbath, Judas Priest, Def Leppard, Iron Maiden, Motley Crue, WASP, Dokken, Great White and along came Ratt, whose demo got played heavy rotation KLOS and KMET in LA.
This scene was taking place on the sunset strip at notorious places like the Whiskey a go-go and the Troubadour. RATT was recognized as good song writers by taste makers and A&R men on their demo and eventually delivered their game changers – Out of the Cellar and Invasion of your privacy.
Back then, the NWOBHM bands were writing intellectual lyrics about, magic, science fiction, drug experiences, historical battles and philosophy. Meanwhile back in LA, and out in the rest of North America, the Hair Metal bands were writing lust songs, Party anthems, Sex and Girls. The Hair metal bands focused a lot of time on image, some wouldn't even audition musicians who didn't have "the look" The LA profusion of Hair Metal filled the venues with the most beautiful women in the world. This drew in the boys to the shows. A typical RATT show would draw about 60% women – wow how the times have changed. RATT wrote catchy songs with excellent riffage, edgy and hard.
So yeah, I am not ashamed to say I listened to RATT, I listened to every type of metal I could get my hands on including Quiet Riot who were busy covering Slade songs!
But today that makes me and the band the oldest people at the show.
Ratt was fronted by a man named Stephen Pearcy. I think it is fair to say that Stephen wrote the greatest share of the music. Today I have heard the new solo album by Stephen and it takes me back to a glorious time of my youth and forward making me think of future glory. It is great. Its diverse and it grows on you. I believe a lot of acclaim will come Stephens way with this album. This album is a great album and I dare say it could stand up to the first 4 records from RATT.
Stephen Pearcy added some nuance to the Hair Metal genre with his look, dual guitar attack, and very distinct vocals.
Pearcy's raspy yet bluesy vocals melded well with the pyrotechnic guitar playing of twin leads Crosby (RIP) and DeMartini, combining the then-prevalent Van Halen and Aerosmith-influenced bravado elements with the then-novel muted, staccato guitar-picking style of Judas Priest.
IT was anthemic BIG SOUND meant to be cranked. There are many critics of hair metal. But none of them can say these bands didn't center all songs around the axe with everything else secondary. Some songs started with the guitars laying down a riff in an overture and then after 1-2 bars the other instruments would kick in.
"I am very happy with the new music and the diversity of the songs. It's taken some time. I'm sure all the fans will be excited too," says Stephen about the new album.
"Smash" was mixed and mastered by none other than the legendary Beau Hill, the producer of RATT's first four albums, among many other hit records. Stephen will be supporting "SMASH" with live dates in the U.S. and internationally.
With over 15 million records and gold and platinum long form videos sold in the U.S. alone with RATT, touring the world with over (20) albums to his credit with other ventures, solo projects, compilations, best of records, and other bands he created, there is no slowing Pearcy down.
Pearcy is an accomplished songwriter with credits on all of RATT's records through the years. "RATT" EP, "Out of The Cellar", "Invasion Of Your Privacy", "Dancing Undercover", "Reach for the Sky", "Detonator", "Ratt". Most recently, RATT's last studio album, "Infestation" was released a few years ago, to rave reviews around the world.
Stephen is also a producer, composer, television program creator, art director, marketing director, owner/product creator of "Mic Knuckles" (hands free mic holder) and has also been involved in recording songs for TV and Movies and ESPN2 NHRA Drag Racing Series over the years. Additionally, he has been involved in sponsoring several top fuel dragsters and funny cars since the mid 80's-90's thru the 2000's.
CREDITS
STEPHEN E. PEARCY - Lead Vocals, Back-up Vocals
Musicians:
ERIK FERENTINOS - Rhythm & Lead Guitars, Back-up vocals
GREG D' ANGELO - Drums, Percussion
MATT THORN - Bass Guitar
CHRIS HAGER - Guitars, Lead Guitars on track (3)
Stephen will be going on tour to support the new record. See tour dates below:
STEPHEN PEARCY - RATT & Solo Shows 2017
DATE EVENT
Sat, Feb 11 @ 9:00 PM
RATT @ TREASURE ISLAND RESORT CASINO Welch, MN
Sat, Feb 25 @ 7:00 PM
STEPHEN PEARCY AT HOUSE OF ROCK, St. Charles. Ill
Fri, Mar 3 @ 10:00 PM
STEPHEN PEARCY @ ARCADA THEATREArcada Theatre, Santa Rosa, CA
Thu, Mar 23 @ 10:00 PM
STEPHEN PEARCY @ Kent Stage, Kent, OH
Fri, Mar 24 @ 10:00 PM
STEPHEN PEARCY @ OHIO M.V.P., Cincinatti, Ohio
Sat, Mar 25 @ 9:00 PM
STEPHEN PEARCY @ Rock The Arena 2, Toledo, OH
Fri, Apr 14 @ 7:00 PM
STEPHEN PEARCY @ PROOF BARPROOF BAR, Houston, Texas
Sat, Apr 29 @ 9:00 PM
RATT @ M3 ROCK FESTIVAL 2017 Merriweather Post Pavillion, Columbia, MD
Sat, May 20 @ 10:00 AM
STEPHEN PEARCY @ MUSIC-CON (NON PERFORMANCE)@ STURBRIDGE HOTEL, Sturbridge, MA
Sun, May 21 @ 10:00 AM
STEPHEN PEARCY @ MUSIC-CON (DAY 2)Music-Con day 2, Sturbrige, MA
Fri, May 26 @ 5:00 PM — Sun, May 28 @ 11:00 PM
2017 Rocklahoma, Pyror, OK
Fri, Jun 2 @ 7:10 PM
STEPHEN PEARCY @ HERMAN'S HIDEAWAY, Denver, CO
Fri, Jun 9 @ 7:00 PM
STEPHEN PEARCY @ THE WHISKY A GO GO, Hollywood, CA
Sat, Jul 1 @ 10:00 PM
STEPHEN PEARCY @ DIESEL DICKS, Tremont, IL
Read More News
Tags:
Stephen Pearcy, Ratt, Smash



Kenny Larson

January 10, 2017


More News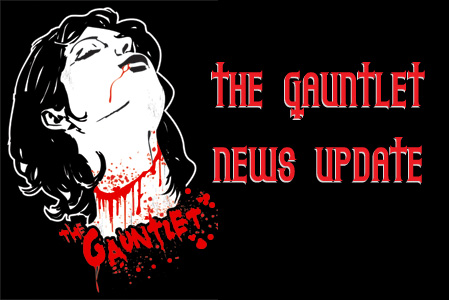 GODDESS OF FATE RELEASE "THE STRING'S ECLIPSE"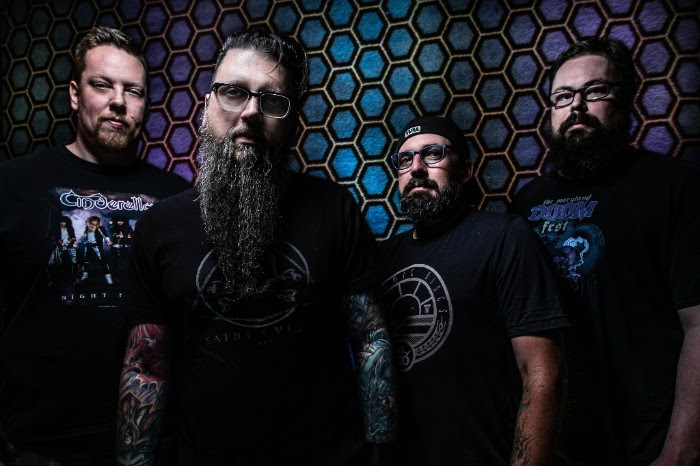 HOLLOW LEG TO RELEASE NEW ALBUM WITH ARGONAUTA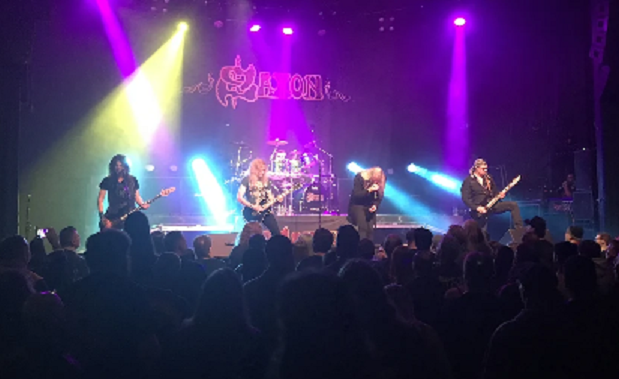 Saxon Crushes the Delmar

Hogans Goat Exclusive World Premier Video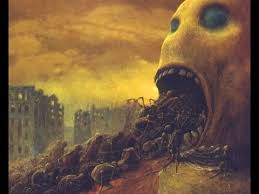 The Gauntlet: The Original Metal Site
More News