ABIGAIL WILLIAMS Performs Despite Leaving Bassist At The Border [show review]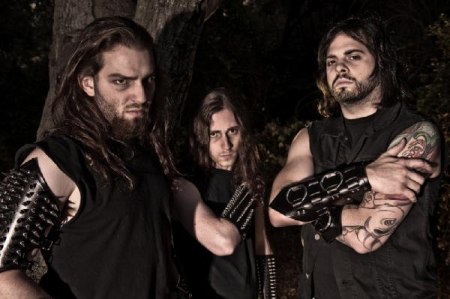 Mayhem. Few acts have such a reputation precede them. If you're reading this to begin with, you probably already know who they are so I'll skip the grim and frostbitten introduction.
The night's lineup of inter/national acts consisted of Arizona's Abigail Williams, Polish death metallers Hate, and Keep of Kalessin and Mayhem from Norway.
Abigail Williams was the first non-local band of the night I took 2nd row and center near the pit when they started. It was fine for a while, but someone decided the atmospheric sound-scapes of Abigail Williams were perfect for some rough moshing. I enjoy pits but I wasn't feeling it for the act and playing pit-fender seemed undesirable when I actually liked the band on stage. A. Williams was, unfortunately, without a bass player for the evening. They had recently returned from the Canadian border and a long hold up had left their Ireland-born band member stuck in British Columbia. Despite the sans-bass status their set was played with the determination and water-tight performance I would expect from them otherwise. Kudos to Ken and the guys, putting on a great show after being stuck in BC for nearly a day and losing sleep because of it. All of their material was from their upcoming album Becoming (due out in January) and was of course as good if not better than their previous work.
Up next was Hate. At first I wasn't particularly excited; I had seen Hate once before earlier in the year and was notably underwhelmed and I walked away feeling like they were a less impressive version of
Behemoth. In a surprise that left me excitedly head-banging, Hate caught my attention much better this
time around. The performance felt fresher and more varied. Maybe the last time I saw them was just an
off night, who knows. Good job to the lot of them.
After Hate finished up it was time for Keep of Kalessin, the final opener. They had a totally eclectic vibe that was probably the most energetic of the whole night. Their sound feels really proggy with a double-
dip into extreme metal. With songs varying from the very heavy, to the thrashy, and plenty in-between
they were either my first or second pick of the night in terms of enjoyable sets.
Shortly before the stars of the night were to begin, I took notice of the amount of people that had accumulated on the venue floor. Extreme metal shows at small venues like El Corazon don't usually get particularly large audiences, and on weeknights I would expect all but symphonic, progressive, and power metal type acts to have a decent amount of people. But here we all were, damn near filling out the venue. When I said Mayhem's reputation preceded them that was by no means hyperbole.
Not long thereafter Mayhem came on as Necrobutcher, Morfeus , and Teloch stood in front of large poster flags to the side of the stage, with Hellhammer at his kit. The first song began playing as Attila took the mic behind the screen for a couple of moments, adding to the tension I suppose. When he finally emerged from stage-right he was garbed in a large cape, flowing sleeves, and patterned corpse paint. In one hand, his mic was adorned with an ornate inverted cross with a noose attached to the end. The other hand held some form of human skull. Probably a fake. Probably.
With all honesty Mayhem's performance left me fairly underwhelmed. Attila's voice was spot on, and Hellhammer's drumming was as fast as it has ever been, but I'm not a major fan of their newer material and the old hits are coming up on 20 years or older at this point and they don't carry the same vibe of genre defining madness that they were likely to have had back in the early 90's. You know how some people say bands start to cover their own songs? It wasn't quite like that but it felt a little close. Attila kept moving his head and arms around even when he wasn't singing so I wasn't entirely sure whether his microphone kept cutting out or if he just had a groove in his soul. I'd mention individual songs but I had a hell of a time distinguishing between them. I am competently familiar with a good chunk of Mayhem's older material, but the needlessly loud guitars made it difficult to distinguish between certain rhythms and structures. The show ended abruptly, few words from Attila and no flashy finish to the act, just song over- cue lights- "thank you Seattle"- and that's a wrap. It took me a second to realize that it was all over.
With all said and done at the end of the night, Keep of Kalessin had put on the most fully charged and engaging show. Abigail Williams pulled through tiring adversity to warm up the crowd. Hate played some deliciously brutal rhythms with cannonball sound. Disappointingly, Mayhem coasted, coasted on some aging tunes and irrelevant infamy. Ultimately I am glad I got to see the black metal legends, but I don't see myself returning to one of their gigs unless it had some great openers. Better luck next time, guys.
Read More News
Tags:
Abigail Williams, show review, Mayhem, Hate, tour



Tyler Sill

November 25, 2011


More News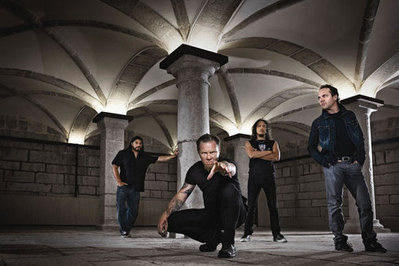 Metallica's James Hetfield: "I'm a Little Skeptical of Getting the Vaccine"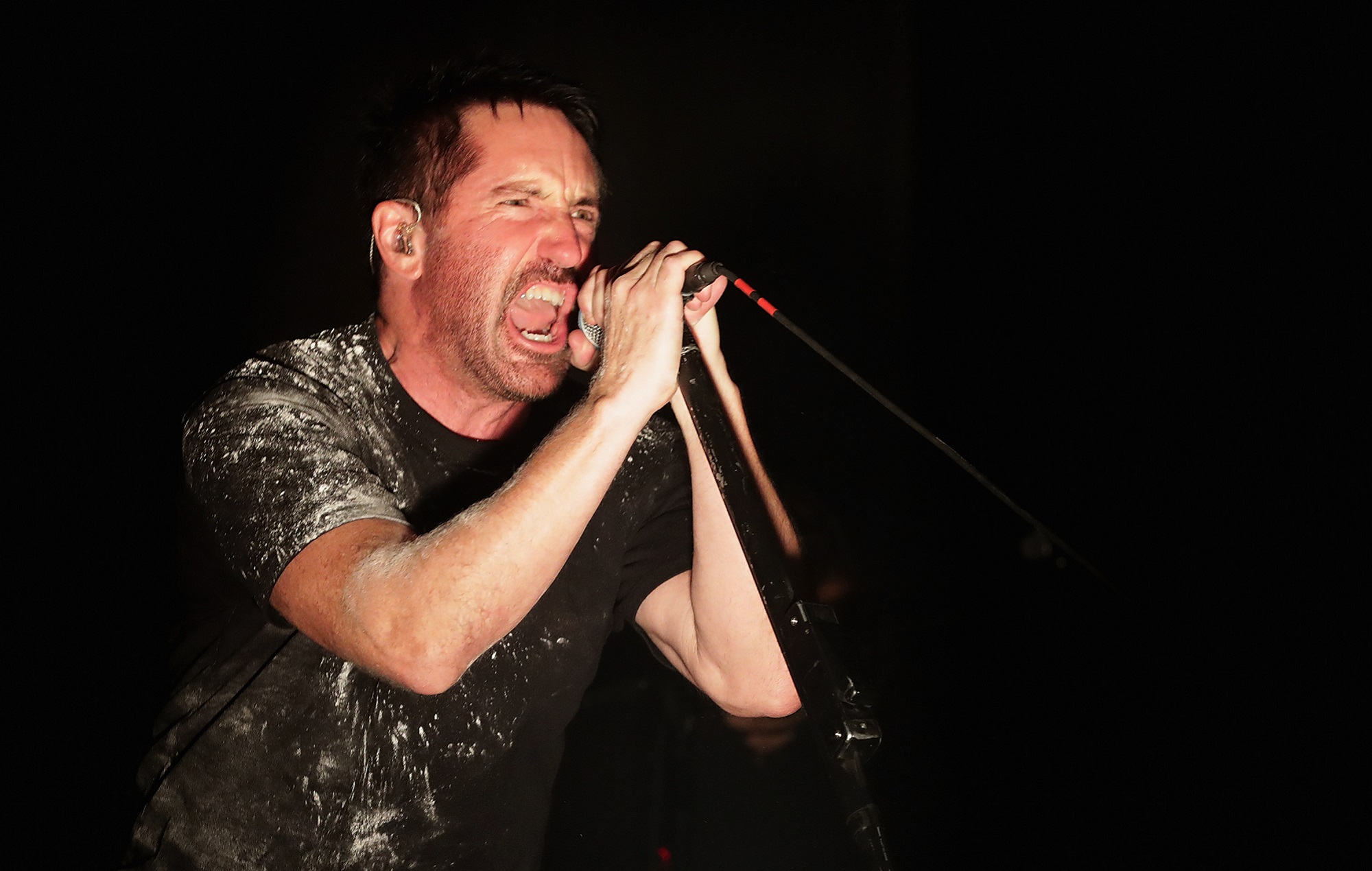 Nine Inch Nails announce "only headline shows" of 2021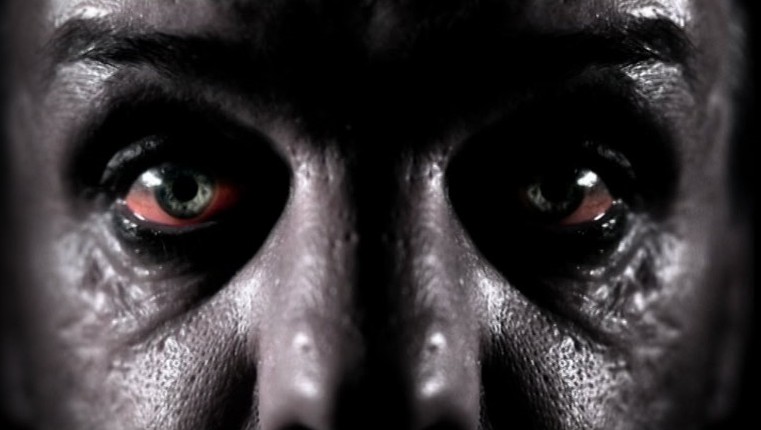 Lindemann's 'Live In Moscow' Concert To Be Released In Cinemas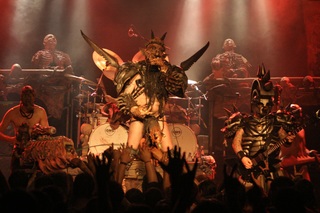 GWAR to Release Signature Ragnarök Rye Whiskey
Megadeth, Lamb of God, and Trivium Announce 2021 Tour