Lita Ford Is Not Dead...Again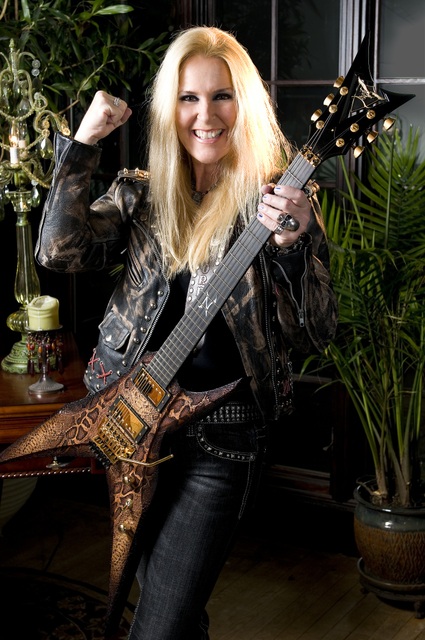 The Gauntlet can now confirm that Lita Ford has again not died. Yes, we realize Dez Fafara of Devildriver confirmed it, but at this point, I think Dez has inhaled too much smoke from the California wildfires or a big fatty. We still love Dez though.

The Gauntlet has confirmed with Lita Ford's publicist, Jon Freeman, who says that she is not dead. Jon was on the phone with Lita a mere few minutes before speaking with The Gauntlet and he can confirm Lita was not jet skiing or anywhere near the ocean for that matter.

The Lita Ford death rumor seems to be a yearly August tradition. Last year, news of Lita's death following a horrid jet skiing accident shocked many of rocks elite who offered condolences. The source originates from the same site (I won't be linking to it as it will keep coming up). Basically instead of dating an article with the post date, they date with today's date so each time someone comes across the article they think it happened that day. The same troll site has death articles for Charlie Sheen, Oprah, and others. It will happen again.

Until next year when we have to confirm Lita is still alive and rockin'...



More Tour Dates
Tags:
Lita Ford , death
Buy Lita Ford Merch
|
Follow us on Twitter
|
Like Us
Date: Aug 01, 2012
As Reported by:
Jason Fisher
This text will be replaced