Be afraid of the dark with "Sabbath Assembly"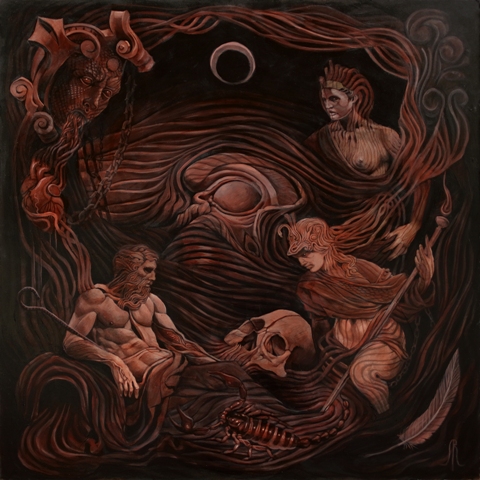 Sabbath Assembly is a dark rock band based in Texas and NYC. The group features vocalist Jamie Myers (ex-Hammers of Misfortune, Wolves in the Throne Room), guitarist Kevin Hufnagel (Gorguts, Dysrhythmia), guitarist Ron Verod (Kayo Dot), bassist Johnny DeBlase, and drummer / founding member David Nuss. Sabbath Assembly will release its new album, 'A Letter of Red', on April 26 via Svart Records. The group's seventh studio album, 'A Letter of Red' was recorded at Figure 8 Studio in Brooklyn with Producer Randall Dunn (Black Mountain, SunnO))), Earth).
In advance of the new record's release, Kerrang! is streaming 'A Letter of Red' in full, adding, "There's something distinctly American to the occultism behind Sabbath Assembly's music. While many bands dabbling in witchcraft and Satan worship seem to grasp for the thorn-choked elements of old Europe, the Texas/New York-based quintet — featuring guitarist Kevin Hufnagel of Gorguts and Dysrhythmia fame — instead go for the bluesy riffs and galloping rhythms of classic rockers like Heart and Mountain while channeling the everyday dark spiritualism of the '60s and '70s."
"The first four Sabbath Assembly records were representative of the four elements: fire, water, earth, and air," says drummer Nuss. "The next three are the Holy Trinity, with the new album, 'A Letter of Red', the seventh, being the spiritus sanctus — the record with themes that move in and among the world today. The intent was to create a document of the band's journey to embodiment - still "occult" while fundamentally aware of our surroundings - the tragedies of war, the hopelessness of addiction, the joys and betrayals of family. Ten years in, Sabbath Assembly finds its relevance in its relationship to itself, with members that constantly inspire each other and who have moved from professionalism to true friendship. Our meaning is in the sharing of ourselves with ourselves, and now the world. 'A Letter of Red' is finally a personal document, a love letter, a remembrance of the Self."
Last week, Sabbath Assembly released a video for the new song "A Welcome Below", inspired by the personal tale of drummer Nuss' daughter, Marika Thunder, now age 20, and her five years of struggle with meth and heroin. Popmatters premieres the video, saying, "Sabbath Assembly's "A Welcome Below" is a gorgeous and cathartic exploration into the journey of self-discovery and leaving behind that which oppresses
us.Sabbath
Assembly has proven that artistic risks such as this are incredibly important, especially when they provide inspiration and provoke reflection." The video was created with the help of filmmaker Cabe Lindsay of Austin, Texas' ARISE studio.
Decibel debuted Sabbath Assembly's video for its new song, "Ascend and Descend", saying, "Occult rockers Sabbath Assembly have always had a dark magnetism about them. Built from an all-star lineup including vocalist Jamie Myers (ex-Hammers of Misfortune) and guitarist Kevin Hufnagel (Gorguts, Dysrhythmia), their music is as cinematic and expressive as it is dark.". The video for the song -- which is inspired by the relationship between sisters Nephthys and Isis of Egyptian lore -- features projections, filming, and editing by Myers.
Revolver premiered the new Sabbath Assembly track, "Solve et Coagula", adding, "the track is entrancing and fluid, a gorgeous flow of singer Jamie Myers' haunting voice in conjunction with a traditional metal sound that sheds a bit of the group's doomier side in lieu of something more immediate and confrontational."
Track listing:
1.) Solve et Coagula (Revolver premiere)
2.) The Serpent Uncoils
3.) Worthless
4.) Weighing of the Heart
5.) Ascend and Descend (Decibel video premiere)
6.) Hymn of the Pearl
7.) From the Beginning
8.) A Welcome Below (Popmatters premiere)
Find Sabbath Assembly online at
SabbathAssembly.com
and follow the band on Facebook and Instagram.
"progressive, melodic, often dreamy doom rock...Sabbath Assembly Are Setting Aside Occult Hymns for Human Ones" - Noisey
"Sabbath Assembly deals extensively in dissonance and melodies that don't fly in one ear and out the other very easily. A majority of the riffs and dual harmonies perpetrated by guitarists Kevin Hufnagel and Ron Varod have to be chewed on a bit before they are truly understood...like a string of swirling smoke rising off a black ceremonial candle." - Paste
Read More News
Tags:
Sabbath Assembly, Dark Rock, United States, Latest Release, A Letter of Red



The Ram

May 02, 2019


More News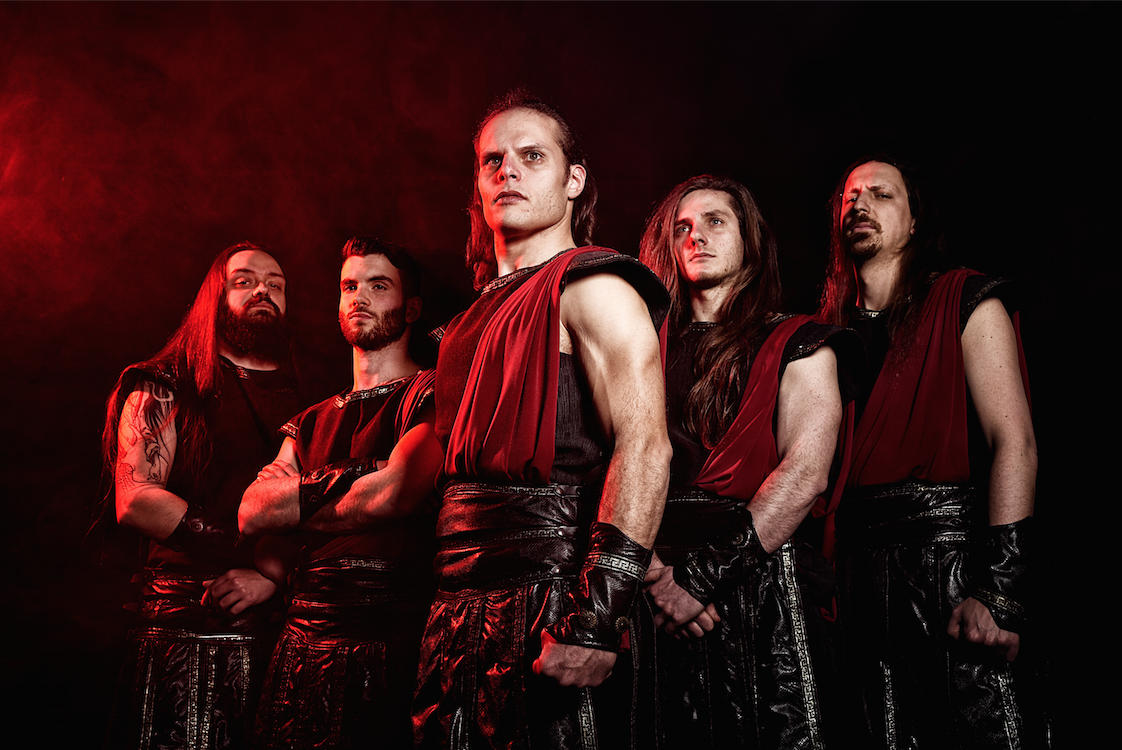 Ancient Roman Metal Band ADE Reveals New Single "Imperator"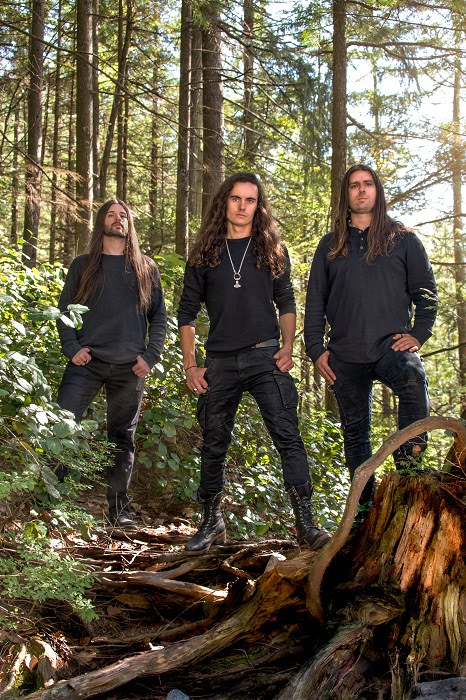 Atavistia release lyric video for "Through the Hollow Raven's Eyes"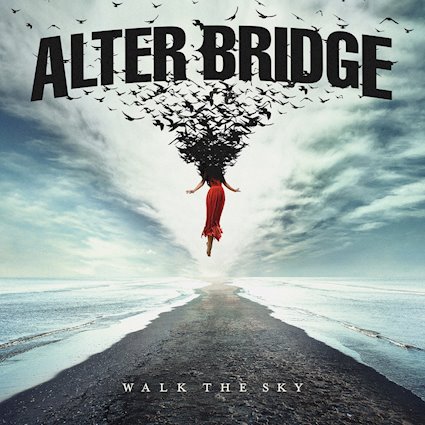 Alter Bridge - Walk The Sky - Now Available!
WALK WITH ALTER BRIDGE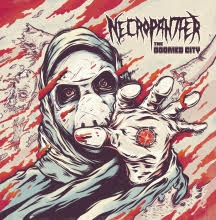 NECROPANTHER To Release "The Doomed City"