Chariots Of The Gods Comment From "The Road...The Final Frontier..."
Chariots of the Gods hit the road recently and guitarist Mathieu St-Amour has checked in from the "Ride The Tides" tour with Road Log part 1.
"Captain's log, Star Date 19062013 : Undiscovered Country; Belleville.
"On a beautiful sunny afternoon, after having packed our Travel Pod (aka "The Trailer"), the crew and myself stood in silence, for a brief moment, breathing the fresh air of our homeland, knowing that we might not come back from the perilous journey that lay ahead. As this memento came to an end, the crew entered the USS-Rutilante (aka "The Van") and went straight to their respective posts.
"Dimitri, the Executive (First) Officer; Richard, our Communications Officer; Renaud, our Chief Engineer; Payam, our Weapons Officer; and myself, Mathieu, Commanding Officer.
"We left at 01300 hour, earth time, for our first destination; Belleville, Ontario. A city we had passed once, long ago and stopped at briefly for an emergency parts change-up on our Travel Pod. This time, we were ready. Everything had been inspected twice and all of us hoped for a fancy voyage. As we exited Starport 2GVS (our rehearsal room), I looked back in my mirrors and gazed upon the shrinking building with a slight melancholy but also filled with excitement and adventure; as I think we all were.Slowly trekking through space quadrant OTT (Ottawa), everything was running smoothly.
We briefly touched on the HW417 (highway 417) and then turned our attention Southward to the HW416 ( as you might expect, highway 416). We rode this space corridor until we reached a junction and went Westward on the dreaded HW401 (again, highway 401).
"We had once encountered this galactic stream; nearly loosing our Travel Pod in the crossing. This time we were determined to navigate it flawlessly; and we did. Arriving in Belleville at 01600 hour, we acquired prime docking position, right in front of our destination. We then exited our ship and went about exploring this strange new territory. We found some interesting stores where we shopped around and made some good buys but nearing 01800 hour, we needed to get back to the night's venue. Having been told of the availability of a rear parking and loading dock, we quickly moved there and started unloading our Travel Pod in the Venue; setting up our gear.
"The venue we played at was the "City Belle Pub"; nice little place, lots of wood. As the night went on, people came, bands played; we sat and watched, nay, studied these new people we had just encountered. The First act to come along was a very young band called, "Past the point of Words". As stated previously, they were very young; tonight being second show. They performed well and had musical development potential. The act that followed we're an old school, hardcore trio called "With Blood Drenched Hands". They we're very energetic, raw sounding and we're clearly there to party and have a good time.
"Then, after a quick setup, the time was ours to go on and show them what we do. This being the first show on this leg of the tour, there we're slight adjustments to being back on stage, but the show went on and I believe we truly rocked them. The crowd seemed very receptive to our music and stage antics; and we were greeted with cheerful enthusiasm once we came of the stage.
"After re-packing all of our gear in the Travel Pod, pumped with energy, Payam and Renaud suggested we go jogging. Richard and I joined them on their river side stroll; it was 0100 hour. When we came back, the organizer had provided us with overnight accommodations, right next to the venue. The place looked like a crack den and was very dusty. There was one big living room/kitchen, a bedroom and a bathroom.There was three dingy mattress's in the bedroom, pilled one on top of the other. Fearing bedbugs, we decided to sleep on the floor in our sleeping bags.
"All in all, a good night. Now, the crew and myself enjoyed much needed rest; for in the morning, a long road was ahead of us."
08/14 - TBA - Ottawa, ON
08/15 - Cafe Chaos - Montreal, QC
08/16 - L'Agitee - Quebec City, QC
08/17 - Grind Your Mind Open Air - Notre-Dame-Du-Bon-Conseil, QC
08/18 - Rock Cafe Stage - Trois-Rivières, QC
Read More News
Tags:
Chariots Of The Gods, tour blog



Jason Fisher

July 01, 2013


More News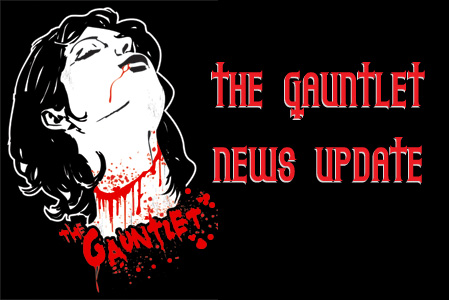 GODDESS OF FATE RELEASE "THE STRING'S ECLIPSE"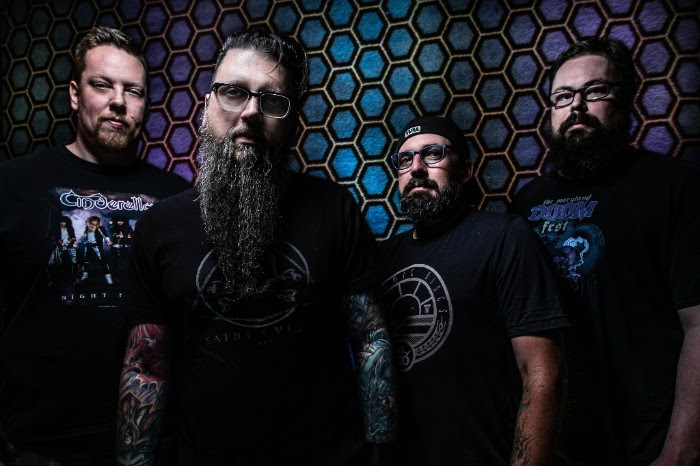 HOLLOW LEG TO RELEASE NEW ALBUM WITH ARGONAUTA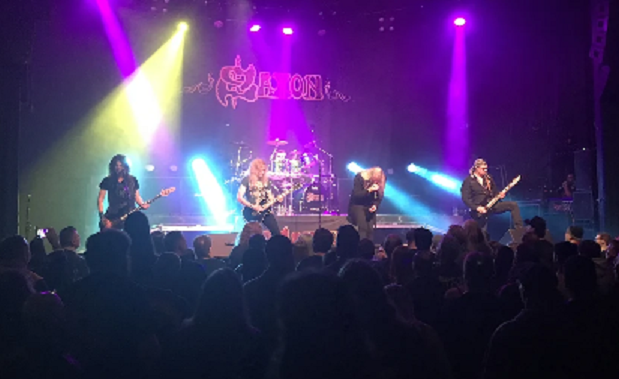 Saxon Crushes the Delmar

Hogans Goat Exclusive World Premier Video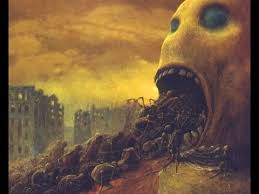 The Gauntlet: The Original Metal Site
More News