Owl Interview With Chris Wyse
The Gauntlet's Shauna O'Donnell caught up with Chris Wyse from Owl recently to discuss the new album, touring and more.
Hi Chris, thanks for talking with me today. How are you?
Chris: I'm good. I'm back on the west coast after being in New York for a couple weeks. It was so awesome there. I couldn't believe the response we were getting. People were really getting into it. Our show sold out and it was an awesome time.
That is so awesome. I listened to the record and it is really good.
Chris: Oh thank you! Gosh, I mean it definitely didn't happen overnight, but we had a lot of fun working on it. I had periods back and forth with The Cult, then time off and then I jumped right back into that.
Your second full-length album, The Right Thing comes out today via Overit Records. Congratulations!
Chris: Thank you! It is pretty exciting!
Let's talk about the title of the record. What inspired it?
Chris: That song for me was almost therapeutic. I've got this screaming bit in the middle and there is a lot of emotion. It has a profound meaning because you ask yourself the question over and over again if you are doing the right thing and it can pertain to so many things from relationships to how we handle ourselves internally. I just loved the idea because it just provoked so much emotion and so many different ideas as to what that question would mean.
You were able to experiment instrumentally on this record. Besides the standard guitar, bass and drums, what other instruments were used on this record?
Chris: I'm an upright bassist, so you're hearing bow and stuff like that. Aside from that we had bagpipes on the song "Rover." That was really cool because we were kind of stretching out a little bit and trying a completely different kind of song. It really needed an authentic Irish thing on top of it. The guy we found was Aaron Shaw and he was just fantastic. I gave him the general direction and he just went for it. He was terrific. We really lucked out with that. It put the icing on the cake that we needed for that song.
You've been all over the world. Do you tend to find various odd instruments when you travel?
Chris: I was just recently talking to my parents the other day about how when I'm on the road I need to try and get some things. Sometimes you have your own little routine and I was thinking it might be cool to reach out to an upright bassist in towns we are at when I have a little time off just for something to do. Maybe that would lead to discovering other instruments in other countries. That is kind of on my "to do" list.
Yes, the bucket list.
Chris: Yeah (Laughs)
You guys self produced this record.
Chris: Yeah, I produced it. I also produced the first one. The guys are highly involved with their input and stuff, but I was the producer. The first record was a great experience and I had great talent around me. I had Alex Todorov, who is an engineer that mixed this record as well. We worked at Matt Sorum's Drac Studios in Los Angeles. I think we all just got better over the last few years. The songs are a little more focused I think. Our melodies are a little more focused as well. I'm proud that I produced it of course. I think we improved sonically this time around quite a bit too.
Do all of you have similar musical tastes?
Chris: Dan is kind of a Michael Jackson fan, but of course when you get older you can have an appreciation for everything. I think we are all Van Halen and Led Zeppelin fans, as well as fans of some of the power bands that took us on a journey to different places. That is kind of what inspired all of us. I like all of our influences because it rounds each of us out.
Each song on this record is incredible as well as unique. Instead of talking about the record as a whole, let's talk about some of the songs individually. You covered The Kinks' classic song "Destroyer." What was it about that song that made you choose it to cover?
Chris: That's a good question because once again with the different influences in the band, that was totally Dan's idea. I was like "Wow! No way I'm singing those lyrics. It's probably not going to happen, but I'll do it for Dan. He will find out it is not going to work and then we will move on." (Laughs) He was really pushing for us to do a cover. I was like "What is going on here?" Low and behold, I tried it, sat down, put some energy into it and then we showed up and banged it out in the studio. I sang it and the whole thing just popped! I was like "Holy Cow! You were right. This song is really good." It got me out of my fear of doing something like that and it was just a lot of fun! On this record you can hear that we are digging what we are doing. We captured our real, raw, true energy. I started mixing all the songs with Alex Todorov and it sounded so good. Then we decided to be even bolder and put the song "Destroyer" first on the record. It was kind of a little out there.
No, I liked that you did that.
Chris: Yeah? Cool! I did too. I just figured that maybe people have heard us or maybe they haven't. It doesn't matter because the song works.
The title track "The Right Thing" is incredible. Love the song and the video. It was so creative. Who directed the video?
Chris: Part of what is so cool about Owl is that it is a trio and we have these three totally different guys that have come together. Dan owns a media company called Overit.com. He bought an old Roman Catholic Church that was for sale and turned it into offices. It is absolutely gorgeous. He has a recording studio in the back. It has a huge kitchen in it. It's like a dream studio/media company. When Dan and I were kids we used to play together in bands and stuff. We wanted to get back together and I had all these dreams for Owl back before we did the first record obviously. We were writing with people and developing Owl, but I didn't really know what the band was going to do. Dan was like "Chris I have this media company where we can work on videos and things." He turned into executive producer and I turned into the producer of the record. Dan did all the artwork and his staff at Overit worked on the video. He has talented artists and people that he works with over there. Jason has a keen eye for all of that stuff too. It is definitely collaborative. We all discuss everything all the time.
So Dan owns Overit Records too.
Chris: Exactly! Right. That is what we released our record on today.
Yeah, I saw that he has a few other bands on the label too.
Chris: Yeah, it is interesting because in L.A. there is a leaning towards it being the entertainment capitol of the world and all that, but I think we have a little more flash over here. I go see bands all the time and I totally love bands that entertain. In New York, especially Upstate and around that area, it is really heavy. We just opened up for In This Moment and Brian Head Welch. We are more of a hard rock band that leads into some hardcore moments, but these guys are heavy for sure. There were a lot of kids in the crowd who were looking at me for the first time, but because of social media they kind of had some information. It was cool because they were ready for us and we won them over. It was awesome. We did some of our more melodic songs, but it went over. People were singing along by the second choruses and that is always a good sign.
I read in another interview that you were looking forward to going back on the road and being an opening act. You tour with The Cult, so does it feel weird to be an opening act?
Chris: I don't mind the change. It is such a different experience. The Cult is such a great band and there is a chemistry there. I will appreciate it when I get back to it later this year. Owl is kind of like this new experiment and people like it. It is a totally different experience and I find it to be a blessing.
Where did the intro for "Signs of Life" come from?
Chris: That is kind of a weird story. I was searching around on the internet and found it. It is based around the conspiracy theory stuff that you hear about. There is so much of it out there that I can't even get into it. I'll be out on tour with The Cult and someone will come up and say "Hey! That band Owl. Do you know what that means?" I'll be like "Yeah, it is a bird. I do know what it means." Some people think that The Cult thing was much more devious with this whole Owl project. I just get a kick out of it. It is entertainment and that guy in the intro was basically speaking out and supposedly had insider information. That is what that whole thing was. "Signs of Life" is all about the idea that maybe there is more than what is here. It is probing the question on an emotional level or maybe a relationship level that you are not related to anyone here. As a singer, I tap into those things and that is what helps me finish lyrics. It also helps my performance because I have this whole vision in my head.
I interviewed Dez from Devildriver after the record Pray for Villains came out. He said and I quote "when I was writing the record there was an owl outside my window. In this eucalyptus grove outside when I was living in Santa Barbara (we recently moved because of wildfires) the entire time I was writing he was outside hooting and hollering. All those things come together along with the fact that the owl is both feared and revered in different cultures."
Chris: This is great! I'm glad you brought that up. I've never told this story before. Dan and I were leaving the studio after a successful stint in New York. He was giving me a ride back home or to the airport. I remember feeling like "Wow! We got a lot done." I think I finished all the vocals. It was winter and it was just beautiful. It was that long road that leads to the country up in the mountains. We saw a gigantic white owl land right in the middle of the road and we stopped. It sat and stared at us. That was at the completion of the record, not the mixing, but the completion of all the recording. I remember I was like "Holy shit! Dan, we are done." We drove off and this huge owl landed right in the middle of the road. It looked like human sized and our jaws dropped. No, we were beyond jaw dropped. All of a sudden it leapt up, shot off to the woods, and went into the trees. We put the windows down to get a better view, sat there and stared at it for a couple minutes. It was really outstanding. We felt like it was some crazy sign. We were both like "Whoa! What the hell is going on here?" I've had them follow me a lot in my life. I've lived at a few different places here and my neighbor was like "Wow! You know we haven't had the owls living back behind your house in a long time." I don't know, maybe I have some connection with them. The name really came from "Wise Owl" when I was a kid growing up in New York. It was just kid talk. The band starting shaping and I was like "I've got a cool name!" I forgot about that story. I can't believe I forgot about it. Dan will be happy if he hears about it again. It was like we were on acid or something, like Jim Morrison just landed with an owl. It was kind of a magical, weird thing that happened. It's things like that where you wonder if it is a coincidence or if something is going on. I try not to put meaning into everything because there are also black crows up here and there is going to be a hawk going by any time. I love it up here. Does it always have this deep meaning? Well, everything can, but I'm aware that these other experiences are special.
You had a guest drummer, Johnny Tempesta of The Cult, on the song "All Day." John is so sweet.
Chris: I love him. He is such an awesome guy to be friends with and he is so much fun. He is a class act. I'm excited to have him on the record because he has that creative energy about him on the drums that is undeniable.
Did you have any other guest spots on the record?
Chris: Just Johnny and Aaron Shaw the bagpipe player.
You have played with some incredible musicians in the past. Is there anyone you have not worked with yet that you would like to?
Chris: I can't help but think of Dave Grohl on drums. He is just so amazing. I was introduced to him once and we just said Hi. It was Halloween and he was in a costume. It was kind of weird and surreal. I'd like to do something crazy together, just some ass kicking fun. Something like Jack White, Dave Grohl, me on upright bass and Snoop. It would just be crazy! That would be as maxed out cool as you could get. I think there is a lot to be done by me on upright bass.
What are the plans as far as touring in support of the new record?
Chris: I'm talking to agents and managers for the first time in my life. We have done all of this on our own. We have a lot of help, but we have done it on our own. We are at the point now with all of the attention we are getting that we might have to go out on a tour across the country. I have been pleasantly surprised and excited that people are getting into it. That is the best when you put all that effort and hard work into something and people enjoy it. That is the biggest reward for me.
Read More News
Tags:
Owl, interviews, chris wyse



Jason Fisher

April 22, 2013


More News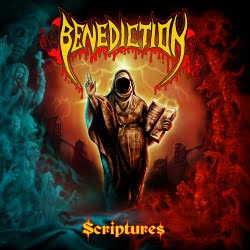 Benediction to release their newest album titled, "Scriptures" next week!
Louisiana's ROMASA to release their new album "Insufferable Cave of Rotting Aspiration" EP this month via Hand Of Death Records!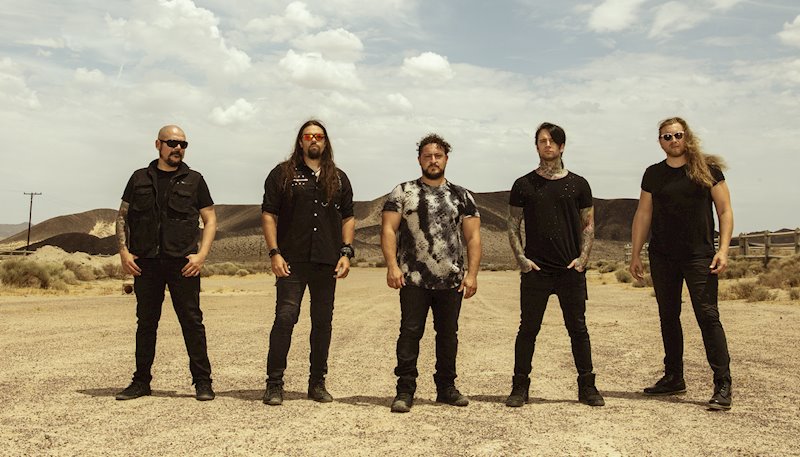 Zero Theorem Launch New Song "Translucent" With Epic Sci-Fi Inspired Video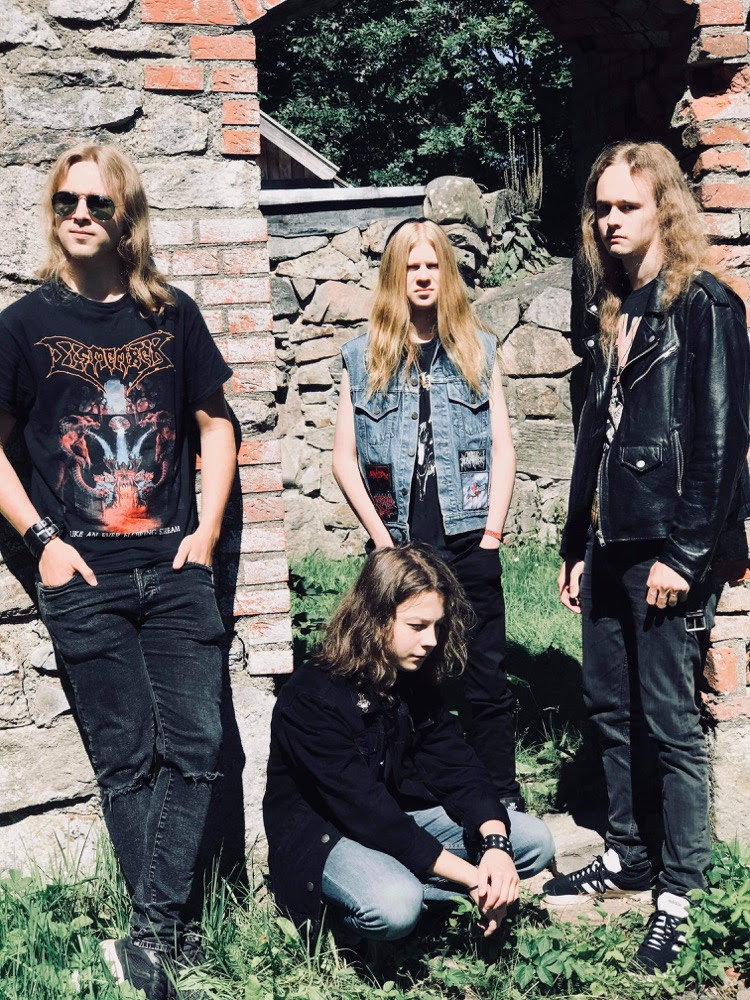 SARCATOR premiere new track at "Deaf Forever' magazine's website - featuring the son of THE CROWN's Marko Tervonen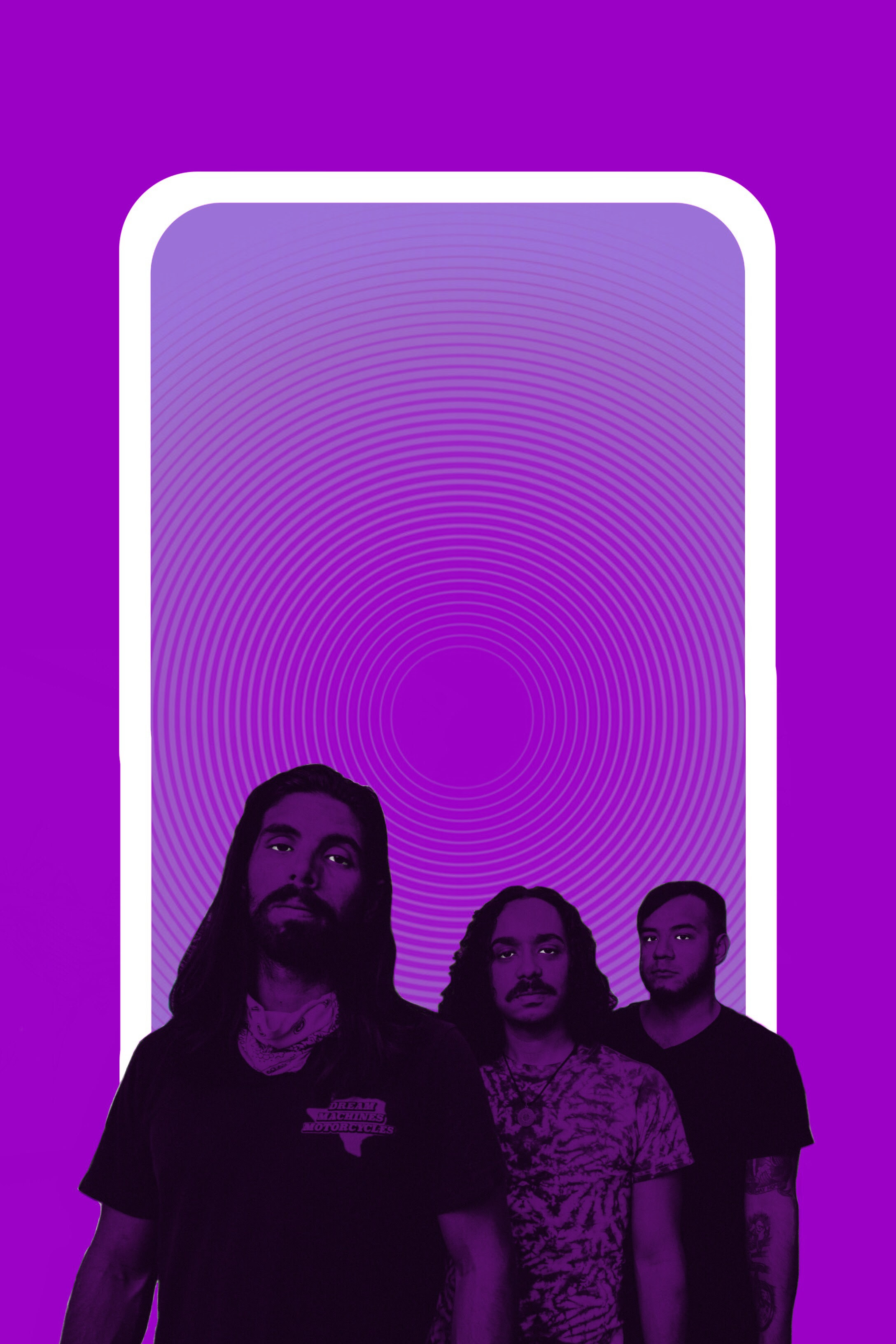 HOLY DEATH TRIO RELEASE NEW SINGLE "BAD VIBRATIONS"