LORD OF WAR Singer Quits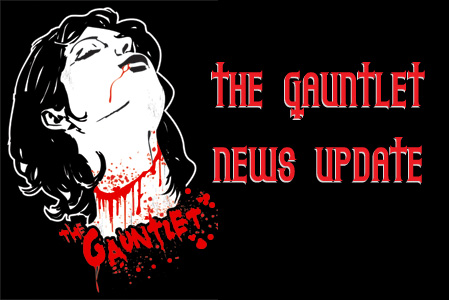 San Diego death metallers LORD OF WAR have issued the following update:

"I know we have been announcing a lot of good news lately but as many of you may know from experience good news usually comes with some bad.

"We are very unfortunate to announce that John Thor Olgeirsson AKA Bearded Justice AKA Shannon Lucas is no longer Lord of War's vocalist. We don't want this to come as a shock to anyone, we have known about it for quite some time but have been waiting for the right time tell all of you. John's departure will not hamper any of our tour dates and we already have a fill in for the two tours we are planning. Of whom is a very old friend to the bands and will be announced soon.

"We bid John a warm and loving farewell and we will never forget all of the laughs, good and bad times. John still comes up in conversations when telling stories and laughing about random stuff after band practice. There will always be a warm mushy spot for John in LOW. STRAIGHT FOREVER!!!"

A statement from ex-singer John Thor Olgeirsson reads:

"My leaving LOW is due to personal reasons and am still on good terms with all the guys. I wish them the best of luck in the future and will forever be supportive" says John after his departure. He would also like to thank all of the people and fans he has meet over the past year and a half with LOW for all of the great times and support."
More Tour Dates
Tags:
Lord of War
Buy Lord of War Merch
|
Follow us on Twitter
|
Like Us
Date: Oct 31, 2012
As Reported by:
Jason Fisher