ANDREW W.K. Teaches 'Yoga Til You Puke'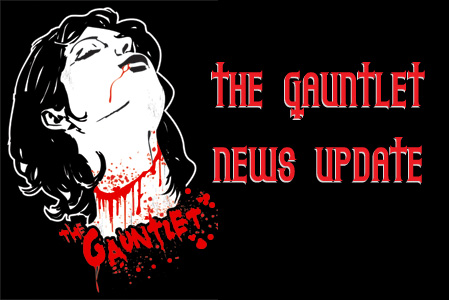 Andrew W.K. recently turned his visit to Michigan State University's highly renowned rock radio station, Impact 89FM, into a full-on yoga class. Fittingly titled "Yoga Til You Puke," the king of partying shows the proper form for poses like the "Downward Dog" and the "Creeping Horsey" in what is undeniably the most party-friendly yoga instructional video ever made.

Watch as W.K. reaches total Party-Zen in Impact 89FM Radio's "Yoga Till You Puke" below.
Upcoming Tour Dates
Jul 25, 2013
Jul 27, 2013
Jul 29, 2013
Jul 31, 2013
Aug 02, 2013
Aug 04, 2013
Aug 06, 2013
Aug 08, 2013
Aug 10, 2013
Aug 10, 2013
More Tour Dates
Tags:
Andrew WK , Andrew W.K. , yoga
Buy Andrew WK Merch
|
Follow us on Twitter
|
Like Us
Date: Sep 06, 2012
As Reported by:
Jason Fisher
This text will be replaced